Southern Research will use a $60,202 grant from the Appalachian Regional Commission (ARC) to develop a strategic plan to foster job creation and entrepreneurial activity in 19 Alabama counties hurt by the decline of the coal industry.
This downturn has struck a blow to portions of northwest and central Alabama, wiping out thousands of jobs and creating economic hardships, said Corey Tyree, Ph.D., director of Energy & Environment – Alabama, who is leading the project.
Tyree said employment in Alabama coal fields decreased 43 percent between 1990 and 2014 as the number of mines fell by half. Over this time frame, more than 21,000 coal-related jobs disappeared in these 19 counties, costing their economies more than $1.8 billion in lost wages.
"Looking at the coal mining industry from a long-term perspective, with production at a low point and no clear economic drivers to reverse the negative trends, it's difficult to see how coal will be a source of job creation in this region of Alabama," Tyree said.
IDENTIFYING RESOURCES
Southern Research's strategic plan will examine ways the Alabama coal region can create new jobs that help spur an economic revival.
On the project, Southern Research will team with the University of Alabama at Birmingham (UAB) to identify business sectors ripe for new entrepreneurial activity, given a higher level of investment. The organizations are frequent collaborators and have forged partnerships for drug discovery and medical device development.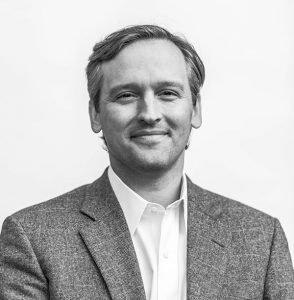 Tyree's project team will also study how similar revitalization projects in the nation achieved successful outcomes and assess how the two organizations' long-standing R&D experience can support programs that stimulate start-up activity. The goal will be to capitalize on the strengths and capabilities of the existing workforce and put people back to work in new industries fueled by creativity and innovation.
As part of the 12-week project, the team will engage with educators, economic development professionals, investors and others in the coal region to build a broad coalition of advocates for a renewal effort.
The team will also work with partners such as Alabama Department of Economic and Community Affairs, the Energy Institute of Alabama, the Alabama Department of Agriculture and Industries, and the Alabama Department of Commerce.
"Areas that lose their historical economic base must recognize future opportunities for industrial development and growth, and they must put assets in place that fuel job creation and enhance competitiveness," Tyree said.
FUELING INNOVATION
Included in the study are Alabama's three top coal-producing counties – Walker, Jefferson and Tuscaloosa. The other counties are Lauderdale, Franklin, Marion, Lawrence, Winston, Colbert, Lamar, Fayette, Pickens, Greene, Bibb, Hale, Shelby, Chilton, St. Clair and Blount.
While some of the counties don't have significant coal-mining activity, they may house a coal-fired power plant that's closed or undergone a conversion to natural gas, or they may simply be part of a regional economy that historically included jobs in the coal supply chain. All the counties are in economic development regions drawn by the Alabama Legislature in 2015 to encourage collaboration in job-creation initiatives.
Though Alabama and the coal region have taken steps to put resources in place for entrepreneurs, actual start-up activity remains low, with Alabama ranking No. 49 in new business creation in a 2015 study by the Ewing Marion Kauffman Foundation.
To attack challenges, Tyree said the team will focus on ways to introduce new levels of innovation into the region's business environment.
"Productivity is the fundamental driver of prosperity, and innovation is the driver of productivity," he said. "The focus of economic development must be on supporting all forms of innovation as that will fuel the growth of new business in the region by fostering new ideas, technologies and jobs."
Southern Research's ARC grant was among $38.8 million in awards announced last week by the Obama Administration for programs to assist communities hurt by the downturn in the U.S. coal industry and changes in the power section.
The ARC is a regional development agency that represents a partnership between federal, state and local government.