Southern Research CEO and President Arthur J. Tipton, Ph.D., has received the Economic Development Partnership of Alabama 2018 Lifetime Achievement in Innovation award in recognition of his notable career as a scientist and business leader in Alabama's biotech industry.
The award was presented Thursday at EDPA's imerge 2018, a celebration of the state's top innovators.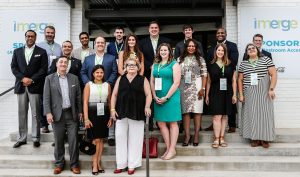 "Dr. Art Tipton is one of Alabama's leading and most respected innovators in life sciences and biotechnology research, drug discovery and pharmaceutical development," EDPA President Steve Spencer said. "Throughout his career, Dr. Tipton has been at the forefront of scientific pursuit, along with the proliferation of technology and innovation for the betterment of mankind. He holds 42 patents, is a leader of entrepreneurial renown and is richly deserving of this honor for lifetime achievement."
For nearly 30 years, Tipton, a Birmingham native, has played a pivotal role in the advancement of biotechnology and life sciences in his hometown and across Alabama.
Since 2013, he has served as the head of Southern Research, one of the leading research organizations in the U.S. in the areas of drug discovery and development, engineering and energy and environmental sciences.
Tipton previously worked in the pharmaceutical and biotech industries for 25 years, participating in the growth of three startup companies, one that went public and two acquired by public companies.
From 1993 to 2004, Tipton worked in roles of increasing responsibility at Durect Corporation, including senior vice president of biodegradable systems, chief operating officer, vice president of its wholly-owned subsidiary Southern BioSystems, and president of Birmingham Polymers.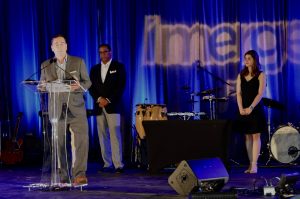 In 2005, he founded Brookwood Pharmaceuticals as a spin-out of Southern Research. It was acquired by SurModics in 2007 and then by Evonik in 2011. At Evonik, Tipton was senior vice president of the Birmingham division and also led the company's global drug delivery program. Tipton is particularly happy that the seeds planted as Brookwood Pharmaceuticals in 2005, continues to grow in Birmingham as part of Evonik.
Early discussions that led to the founding of the company were held at a restaurant at Brookwood Mall, so that inspired the name.
Kathy Nugent, Ph.D., executive director of the University of Alabama at Birmingham's Bill L. Harbert Institute for Innovation and Entrepreneurship, said Tipton's contributions to the industry are extensive.
"As a scientist who has made significant contributions in drug discovery and delivery, as an entrepreneur who has led and played pivotal roles at institutions including Brookwood Pharma, Surmodics, Evonik, and currently, Southern Research, and as an advocate for the biotechnology industry, Art has contributed across the entire spectrum of life sciences. Art is an accomplished scientist, businessman and a true supporter of innovation in Alabama and deserves to be recognized with this Lifetime Achievement award," she said.
Under Tipton's leadership, Southern Research has expanded its funding through grants, contracts and private donations. The organization has also placed a greater emphasis on its STEM education outreach programs, as well as The Prosperity Fund, which fosters entrepreneurship around the state.
In addition, Tipton personally has 42 U.S. patents, 30 patent applications and more than 70 presentations and publications to his credit. He was named a fellow of the National Academy of Inventors in 2013.
Tipton volunteers and is particularly happy to help in education, serving on the Tuskegee University Board of Trustees and the advisory boards of the UAB Collat School of Business and the UAB School of Engineering. In 2017 he received an honorary doctorate from Spring Hill College.
Tipton touched on the importance of diversity at the Innovation Awards ceremony, held Thursday evening at the EDPA office in downtown Birmingham.
"Innovation flourishes with diversity, and I have been fortunate to have collaborated with talented people across the globe," he said.
Tipton called the award a validation of the significant advancements made in the biosciences industry in Birmingham and Alabama.
"This award is certainly a great honor, and I would like to thank the EDPA and the many talented scientists, researchers and other innovators who have built our industry into what it is today," said Tipton. "Indeed, it requires a team effort, on many levels, to fuel the discoveries and developments that solve the world's hardest problems and lead to a better life for us all."
---
Stay up-to-date with SR's research, discoveries, upcoming events and more: sign up for our monthly newsletter.