Southern Research is pleased to announce the hiring of Greg Furrow as Vice President of Quality and Compliance. As vice president, Furrow joins the executive team, and in addition to overseeing quality and regulatory compliance, will have oversight of environmental health and safety (EH&S) standards across all of Southern Research.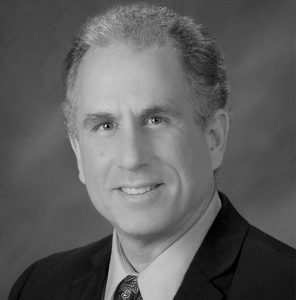 Prior to joining Southern Research, Furrow served as Vice President of Quality and Regulatory Compliance at WIL Research, where he was responsible for all areas of compliance and EH&S across six laboratories in the United States, France and the Netherlands. Furrow is also a board member and past-president of the Society of Quality Assurance (SQA), and is active in the quality assurance community globally.
"We are excited for Greg to join Southern Research, and look forward to the contributions he will make across our organization," said Art Tipton, Ph.D., president and CEO of Southern Research. "Our scientists and engineers come to work every day prepared to help solve some of the world's hardest problems, and the quality of our work and compliance to regulatory standards is of the utmost importance. This move further streamlines communication on safety issues directly to the executive team, and will strengthen our organization more broadly."
Early Career
After receiving a master's degree in analytical chemistry at the University of Maryland, Furrow started his career as an analytical chemist at the USDA, then with Eli Lilly and Company, where he worked for 21 years. He left the bench to oversee the company's analytical laboratories at their Clinton Laboratories manufacturing site. This transition opened the door to a management position in human resources for global Toxicology and Drug Disposition, and ultimately a position as Manager of Quality Assurance for Global Toxicology & Drug Disposition and global Elanco nonclinical and clinical.
"Like a lot of other things, management is all about people," Furrow added. "My role is to ensure that the people who are working in the lab are empowered with the knowledge and resources they need to be successful and accountable. I am excited to bring my expertise in the field to lead this function and work as a team to accomplish our quality and compliance goals."
In 2006, Furrow left Eli Lilly to lead a segment of Regulatory Affairs and Quality as a senior director with Charles River, based in Shrewsbury, Massachusetts. In this role, he spent five years expanding his focus and deepening his understanding of the quality and safety standards involved with industrial chemicals and new devices.
Quality and Compliance as a tool
"I have always approached quality assurance from the position that we are not the police," Furrow said. "The key to any successful operation is to change the perception from one where QA is the watchdog, to one where QA is a valued partner available to offer insight, feedback and guidance. Southern Research has a distinguished reputation for high quality work, and I look forward to working with teams to harmonize QA, improve quality and efficiency across the entire company and empower individuals to take ownership of their processes and improve performance."
A past-president of the SQA, Furrow remains active in the global QA field. Additionally, he is co-chair of the committee tasked with writing a response to the GLP Notice of Proposed Rulemaking (proposed revision to the FDA GLP regulations). Furrow also has a deep appreciation for the importance of environmental health and safety and will bring an experienced viewpoint as the new leader for this critical function.
At the end of the day, it's all about the people. For the past 75 years Southern Research has empowered its people to drive innovation within the state, region and for a global clientele. Furrow will strengthen this tradition while continuing to influence policy and advancing best practices that will lead to future scientific discoveries.