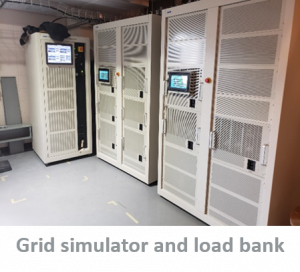 Southern Research and Georgia Power are proud to announce that they have signed a contract that will address the need for affordability and power demand to charge electric vehicles.  The Pilot Energy Storage System" (ESS)with Second Use Electric Vehicle Batteries "utilizing used lithium-ion batteries for a (power) grid-connected charging system for electric vehicles".  By doing so, it fulfills a long time desire of Commissioner Tim Echols to develop this pilot project and move toward a more energy-efficient future "and insulating the grid from spikes in electricity demand".  The project will be run by the Energy Storage Research Center (ESRC) of Southern Research and the R&D group of Southern Company, holding of Georgia Power Company.
Paul Leufkens, SR's head of behind-the-meter testing, commented that "this is a next step in new technology qualification after testing a system consisting of second use EV batteries".
Southern Research has prior experience with repurposing retired vehicle batteries for energy storage systems.  This project has been testing stationary power systems using low cost, retired electric vehicle battery packs for the U.S. market.  Low-cost stationary storage is a key enabling technology towards sustainable clean energy.  The innovative approach allows for each battery pack to be individually optimized for performance and cycle life.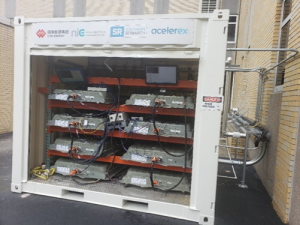 Southern Research will support Georgia Power Company,  adding the ESS to the Cox Pivet Mobility Center in Atlanta, Georgia.  The actual charging station actually contains sixteen level two chargers and ten DC fast chargers.  The project will have a 50kW/50kWh battery system that will be procured and installed here as well.   Advanced remote equipment will do site acceptance testing but also provide monitoring during half a year and allow for simulation of extreme grid situations to learn best use and practices of the charger battery combination.   One gain of the project is that the ESS contains  battery cells  from Nissan Leaf electrical vehicles that were degraded by automotive use in their first life, but still have substantial capacity left for electrical grid services. Mark Berry believes this project is unique in that it tries and tests energy storage on system level, monitoring both technical but especially economic performance.  Southern Research believes that this installation will support electrification developments in the Southeast United States.