Infectious disease research veteran Jim Pannucci, Ph.D., has joined Southern Research as senior director for infectious disease research, the largest focus area within the organization's Drug Development division.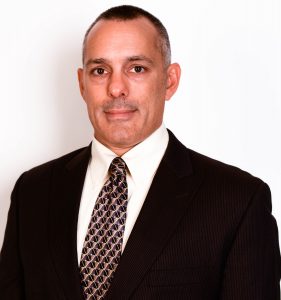 In this new role, Pannucci will direct a diverse team focused on developing vaccines and conducting ground-breaking research on a number of high-profile diseases, including HIV/AIDS, influenza, and mosquito-borne viruses such as Zika, chikungunya, dengue and yellow fever. Last month, the team received a National Institute of Allergy and Infectious Diseases contract to develop a non-human primate model for Zika drug candidate analysis.
Pannucci joins Southern Research with 24 years of life science industry experience. He previously served as vice president and Life Sciences division manager at Reston, Virginia-based Leidos.
Based at the company's Frederick, Maryland, location, he had management responsibilities for a staff of 130 and oversaw research on vaccines and research programs related to infectious diseases, cancers and neurological disorders. He also managed client relationships and led the pursuit of new business opportunities.
LEVERAGING CAPABILITIES
Pannucci's scientific career began with characterizing antiviral therapeutics at pharmaceutical company Schering-Plough. He conducted post-doctoral studies at the Los Alamos National Laboratory, where he became a technical staff member and a team leader in the BioScience Division over nearly eight years. He joined Leidos in 2006.
"As a scientist, I am excited that my work helps people and contributes to curing. Much of my professional success stems from the opportunities I've had at the intersection of business and science, and that has helped me develop skills I can take to my new role," Pannucci said.
"Southern Research is in an incredible position to leverage its unique capabilities into new growth opportunities. We have brilliant people who have proven themselves capable of solving some of the world's hardest problems," he added.
Pannucci has identified four key goals for Southern Research's infectious disease team: maximizing growth opportunities, both in size and scope; optimizing the team's business practices; aligning capabilities with the goals of current and future customers; and retaining world-class talent.
SPEARHEADING GROWTH
"Jim joins Southern Research at an exciting time for our organization, and he is the perfect person to spearhead our continued growth in the strategically important arena of infectious disease research," said Tim McGrath, vice president of the Drug Development division.
"Our infectious disease research team has a number of unique capabilities championed over the years by Mike Murray, Jon Rayner, and Roger Ptak, and I am eager to support Jim and the team as they continue to advance research on some of the most pressing global health issues of our time."
Murray, formerly Southern Research's director of infectious disease research in Frederick, Maryland, now serves as director of government business development. Rayner is director of infectious disease research in Birmingham. Ptak is program leader for in vitro antiviral drug development in Frederick.
Pannucci will work in Southern Research's Frederick office, which has been in operation since the early 1990s. Southern Research also carries out significant infectious disease research at its campus in Birmingham, where the Drug Development division is based.
Pannucci holds a Ph.D. in microbiology from North Carolina State University, a master's degree in biology from Seton Hall University, and a bachelor's in pathobiology from the University of Connecticut.