Southern Research honored the innovative work being conducted in its laboratories and facilities with the organization's Intellectual Property Awards, which build on a rich legacy of scientific discovery and exploration.
Southern Research's Scientific Technical Advisory Team selected this year's winners based on the far-reaching benefits the work could have for society and on the potential for commercialization opportunities. The awards were announced at a special ceremony on Oct. 25.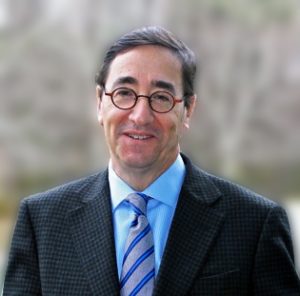 "The scientists and engineers at Southern Research specialize in developing creative solutions to difficult problems, and their inspired technical work moves us closer every day to cures and new medicines, cleaner energy, and much more," said Art Tipton, Ph.D., president and CEO of the non-profit organization.
"It's critical that Southern Research remains at the forefront of innovation in a number of fields so that we can continue to make important advances that improve and save lives," Tipton added.
Awards were selected from a review of 29 invention disclosures from 58 contributors, and nine patent filings naming 20 inventors.
The winners of this year's Southern Research IP Awards are:
Invention of the Year: Sam Ananthan, Ph.D., principal research scientist, chemistry department. Ananthan is honored for his work on the treatment of neurodegenerative diseases, memory enhancement, and an assay for screening compounds that are potentially useful in this area. This work is reflected in U.S. Patent 9,095,596.
Drug Discovery: Bo Xu, M.D., Ph.D., chairman of the oncology department; Rebecca Boohaker, Ph.D., postdoctoral researcher; and Mark Suto, Ph.D., vice president, Drug Discovery. The trio worked on PD1-PDL1 inhibitory peptides, a promising, and patent pending, therapeutic approach in cancer that targets an immune system checkpoint.
Drug Development: Stefan Richter, Ph.D., senior research scientist; and Greer Massey, Ph.D., senior project leader. They are honored for their patent pending work identifying a novel drug target for mycoplasma genitalium, an infection-causing bacterium that lives in the urinary and genital tracts of humans.
Energy and Environment: Corey Tyree, Ph.D., director; and Jay Renew, senior environmental engineer. Tyree and Renew developed a patent pending process for recover germanium, a chemical element used in transistors and integrated circuits, and rare earth elements, materials used in electronic devices, from flue gas wastewater pond ash.
Engineering: William Carter Ralph, manager, Solid Mechanics, and Kevin Bryan Connolly, Ph.D., advanced mechanical engineer. Ralph and Connolly designed a patent-pending approach for elevated temperature digital image correlation using high-magnification optical microscopy.
Medical Devices: Patrick Schexnailder, Ph.D., project leader at AIMTech. He designed a patent pending rabbit ear vascular access device that protects lab workers from needle sticks during procedures.
Special Award: Sam Ananthan, Ph.D., was honored for his 16 US Patents issued over an almost 30-year career at Southern Research.
The work by Xu, Boohaker and Suto claimed the year's overall top divisional honor.
'CULTURE OF INNOVATION'
Southern Research patent activity has increased in 2016, with 14 new patent applications filed during the first 8 months of 2016, compared to seven during the same period last year.
Tom Blasey, Southern Research's director of intellectual property, said identifying and protecting the organization's valuable IP enhances its ability to generate commercialization opportunities.
"As an innovation-focused enterprise, Southern Research is constantly inventing and innovating," Blasey said. "During its 75-year history, many important innovations have been made by Southern Research scientists and engineers, and this work continues today.
"To both support and recognize this culture of innovation, Southern Research honors its scientists and engineers who have submitted the most innovative invention disclosures, as well as those who have been awarded particularly noteworthy patents," he added.