Mark J. Suto, Ph.D., vice president of Drug Discovery at Southern Research, has been named a Fellow of the National Academy of Inventors (NAI) in recognition of his wide-ranging contributions to pharmaceutical research and drug discovery efforts.
During a career spanning more than 34 years, Suto has made significant advances in many clinical areas of the drug discovery process, including medicinal and computational chemistry, as well as lead optimization.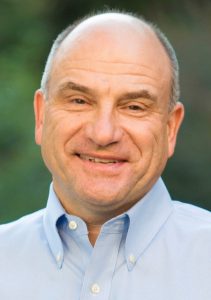 He holds 45 patents in the field of chemistry and drug discovery, along with numerous foreign equivalents. Suto's patents focusing on ion channels in cells were acquired by pharmaceutical giant Pfizer. Several compounds from these patents are now in clinical trials.
"Throughout his career, Suto has fostered an international scientific reputation through high-impact publications, service as reviewer and editor for multiple prestigious scientific journals, 45 patents, and research presentations and lectures reflecting his broad expertise across the globe," said Art Tipton, Ph.D., president and CEO of Southern Research.
CLASS OF 2016
Suto is the second NAI Fellow from Southern Research, joining Tipton, who was selected in 2013. Suto was among 175 leaders of academic invention named to NAI Fellow status today, according to an announcement.
NAI is a Tampa, Florida-based organization that recognizes inventors with patents issued from the U.S. Patent and Trademark Office and seeks to enhance the visibility of academic technology and innovation.
Each year, the NAI selects academic researchers who have demonstrated a spirit of innovation by creating inventions that lead to tangible improvements to quality of life and the welfare of society.
With the election of the 2016 class, there are now 757 NAI Fellows, representing 229 research universities and governmental and non-profit research institutes. The 2016 Fellows are named inventors on 5,437 issued U.S. patents, bringing the collective total held by all NAI Fellows to more than 26,000.
Suto and other new NAI Fellows will be inducted during a ceremony on April 6, 2017, at the John F. Kennedy Presidential Library and Museum in Boston.
"It is exciting to see the NAI Fellows Program continue to grow and honor the world's most impactful academic inventors each year," NAI President Paul R. Sanberg said in today's announcement. "The 2016 Fellows exude innovative excellence and we feel truly privileged to welcome them to the Academy and recognize their remarkable contributions to discovery and invention."
TARGETING THERAPIES
Suto joined Southern Research as vice president of Drug Discovery in 2011. At the Birmingham-based non-profit organization, he and his team focus on target identification and lead discovery and optimization of novel therapies for cancer, infectious diseases, and neurological diseases and disorders.
He serves as principal investigator on several NIH-funded programs, including the National Cancer Institute's Chemical Biological Consortium, whose strategic mission is to accelerate the discovery and development of innovative cancer therapies.
Before joining Southern Research, Suto led major scientific and operational projects as an executive at pharmaceutical start-up companies. He also held positions of increasing responsibility in the chemistry department at Parke-Davis Pharmaceutical Research in Michigan.