The Michael J. Fox Foundation for Parkinson's Research (MJFF) has awarded Southern Research scientist Rita Cowell, Ph.D., a $150,000 grant to study how certain brain cells die in Parkinson's disease in order to gain insights that could lead to new therapeutic targets.
Cowell, a fellow and chair of the Neuroscience Department in Southern Research's Drug Discovery division, said her investigation will classify different types of dopamine-producing neurons in the brain's substantia nigra region and determine how vulnerable they are to cell death and dysfunction.
The impairment of these neurons – nerve cells that transmit high-speed signals to regions of the brain involved in initiating movements – and the resulting loss of dopamine, a chemical messenger, are key contributors to the symptoms of Parkinson's disease.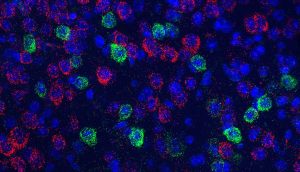 To better understand why this happens, Cowell's team aims to pinpoint the subtypes of dopaminergic neurons that are lost in brain tissue samples from Parkinson's disease rodent models and humans who had the disease.
"Basically, we are going to use gene markers to identify and investigate whether the neurons that die in a mouse model are the same neurons that die in people," she said.
"This could be really informative because if only one group of the neurons in the mouse matches what is going on in the human, that's the only group we should be studying."
Cowell said understanding the different molecular profiles of these neurons – and being able to identify which ones are most vulnerable to degeneration — could help scientists identify new pathways for therapies targeting Parkinson's.
The neurological disorder affects an estimated 1 million . Around 60,000 new cases are diagnosed annually in the United States, typically in people over 60, according to the Parkinson's Foundation.
URGENT NEED
Cowell said new treatments are urgently needed against the disease, which progressively slows movement, impairs speech and even leads to dementia in some patients.
"Currently, the main treatment for patients with Parkinson's is L-Dopa. This dopamine replacement therapy can manage symptoms, but it does not slow the progression of the disease," she said.
"What happens is that, over time, the L-Dopa becomes less effective. There is only so much the drug can do – it can't stop cell loss."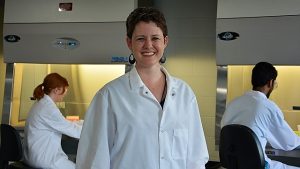 The grant from The Michael J. Fox Foundation is Cowell's third from the non-profit organization.
All of these projects share the long-term goal of finding ways to prevent cell loss in Parkinson's disease.
Cowell said funding for supplies needed to collect critical preliminary data for The Michael J. Fox Foundation grant application stemmed from donations to Southern Research's inaugural Change Campaign in 2018. The peer-to-peer fundraiser generated a total of $200,000 to advance research projects in neuroscience, oncology and sustainable chemistry.
"This is a prime example of how we often just need seed funding to promote good ideas. We had the ideas, but we just didn't have the resources to pursue them," Cowell said.
"We knew there were opportunities that would allow us to secure that extramural funding. The project simply needed that little nudge, and the Change Campaign provided it."
Southern Research is in the process of planning its next Change Campaign event to support similar projects and increase the likelihood of identifying new ways to treat disease.