Southern Research's Prosperity Fund is working to create jobs and boost economic activity in Alabama's coal region by developing big ideas while always thinking small — small business, that is.
The Prosperity Fund's efforts in Walker, Fayette, Tuscaloosa and Jefferson Counties concentrates on providing support to bedrock small enterprises and aspiring business owners in communities whose fortunes have long been tied to the coalfields.
As the recognized heart of the nation's jobs engine, small business should play a larger role in economic development efforts today, according to Corey Tyree, Ph.D., a co-founder of The Prosperity Fund and a director in Southern Research's Energy & Environment division.
"For a long time, economic development has been about attracting large businesses to your region, and there was a good reason for that," Tyree said. "But small businesses create two-thirds of U.S. jobs, and there are more things we can do to help them.
"We want to help retain and grow existing small business and help create new ones," he added.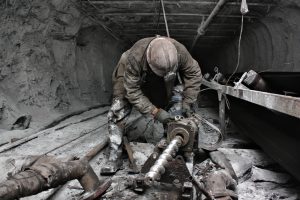 The Prosperity Fund, created with significant backing from the Appalachian Regional Commission (ARC), begins its work at a time when many Alabama coal-mining communities are showing signs of prolonged distress.
Jobs lost in the coalfields aren't being replaced quickly enough, and new businesses aren't springing up to fully replenish the economic activity that's slipped away. The fact that the coal slump followed on the heels of "The Great Recession" just made matters worse.
Alabama's coal job losses have been heaviest in the four-county area, where some families have worked in mining for generations. The 2,505 coal jobs lost there between 2011 and 2016 represent 10 percent of all U.S. job losses in the sector.
CHALLENGING CONDITIONS
Despite some stabilization this year, many in Alabama's coal communities doubt the industry will ever regain its traditional role as an economic pillar and job creator in the area.
"I don't see the industry coming back to its heyday for two reasons – one is mechanization, which has reduced the need for the headcount that mines used to have, and the second is that natural gas prices are just overly competitive compared to coal," said Paul Kennedy, president of the Walker Area Community Foundation in Jasper.
Fayette County Probate Judge William Oswalt said economics are working against a comeback for coal mining.
"It's going to be hard to convince a group of investors to come in and spend $700 million or $800 million to develop a coal mine," Oswalt said. "I'm not hopeful."
Coal mining has long played an important role in the region served by the Prosperity Fund. In 1997, Jefferson County alone produced 10.4 million tons of coal, making it one of the Top 15 coal-producing counties in the U.S., according to ARC data.
Coal jobs were plentiful that year. Jefferson County had 2,052 coal miners, while Tuscaloosa County had 1,750, the ARC data says. Coal mining jobs numbered 750 in Walker County, and 375 in Fayette County.
The region looks a lot different today.
As this year began, Jefferson County had 1,198 coal miners, a 42 percent decrease in one generation. Tuscaloosa County's coal miners totaled 397, a decrease of 77 percent. Walker County's total dropped slightly to 644, according to ARC data.
Fayette County, meanwhile, has lost all its coal mining jobs.
A MINE CLOSES
The harsh blow fell on Fayette County in 2013, when Walter Energy shut down its North River Mine near Berry, saying its coal reserves were running low after 40 years of operation. Some of the 320 or so miners were able to transfer to other Walter mines in Tuscaloosa, but many of them simply saw their paychecks come to an end.
"We had people who were making $60,000 or $70,000 a year digging coal, with benefits, with retirement, lose their jobs," Oswalt said.
The pain is still being felt. Today, some of these miners remain out of work after decades in the mines because employers see them as too old to start a new career and unwilling to accept wages that fall short of the pay of the lost mining jobs, he added.
The closing of North River Mine also delivered a devastating blow to the finances of Fayette County, wiping out coal severance tax revenue that brought in $500,000 for the county's general fund annually, Oswalt said.
"It's been brutal. We have absolutely no means of replacing that. Zero. We had been drawing that revenue for the last 30 years," he said. "You wake up one morning, and it goes to nothing."
When Walter closed the North River Mine, the company planned to invest $1.2 billion in a massive new mining operation that would open by 2019 with 450 jobs in northeast Tuscaloosa County.
That project died, and Walter slid into bankruptcy.
BLUEPRINT FOR RECOVERY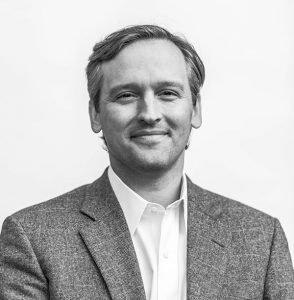 The kind of concentrated job losses affecting Fayette County have magnified the coal downturn's negative effects in many Alabama communities, adding to challenges that were already present.
For one thing, wages have been lagging in much of the four-county area. Fayette County's per capita income in 2014 was $19,356, only slightly more than half of the U.S. average. Walker County's figure of $25,993 was 78 percent of the national average, according to data from the Economic Innovation Group, a bipartisan public policy organization.
Another challenge is that entrepreneurial activity is low through much of Alabama's coal region, which creates a negative cycle in a struggling community. With few new businesses being formed in these communities, economic fragility increases and some residents depart for areas offering more opportunity.
So the big question is: How can Alabama's coal country bounce back from a devastating downturn that appears lasting?
Tyree believe the answer lies with new approaches to help small businesses in the region become healthier.
The Prosperity Fund's focus in on helping nurture small businesses so they can grow and hire new workers, as well as lending support to get promising new ventures off the ground. It has hired a veteran entrepreneur, Steven Puckett, to work with businesses in the region.
The initiative will collaborate with existing businesses, colleges and universities, economic development groups, potential investors, and community leaders throughout the region. It's working with businesses to find new customers, improve efficiency and update their technology and processes.
The Prosperity Fund is also developing broader small business programs such as workshops focused on small business procurement, lending, human resources, and more.
FINDING RESILIENCE
Leslie C. Hartley, Ph.D., dean of instruction and interim executive vice president at Bevill State Community College, agrees that a new way of looking at economic development is needed in the area.
"The economic development of today is focused on human capital building. That's where we're going today – building the human capital we already have in our area," she said. "There are so many niches of talents and ideas, and there are lots of opportunities for individuals in our community to be more prosperous."
Tyree believes that Southern Research, which was founded in 1941 to drive economic development in Alabama, is the right organization to help small enterprises and struggling communities in Alabama's coal belt.
"Regions with strong entrepreneurial cultures bounce back faster from economic downturns. Unfortunately, that sort of economic resiliency is increasingly something seen only in a few urban areas. We've got to work to change that," Tyree said. "We want to work with community leaders who can introduce us to the folks who need our help."
Oswalt said he believes small business growth and increased entrepreneurial activity would provide a boost for Fayette County.
"If I could get a new company that employs 10 people, I'd shout," he said. "That would be a huge victory."