JASPER, Alabama — Business at Sanders Aviation, which operates a flight training center at the Walker County Airport-Bevill Field, is poised to climb to new altitudes amid high hopes for the future.
Southern Research's Prosperity Fund is working to help the family owned company capitalize on recent momentum, including a pilot training partnership with Delta Airlines that got under way Sept. 27.
Sanders Aviation's activities are helping to position Walker County for growth in the aerospace and aviation sector, according to Steven Puckett, managing director of the Prosperity Fund, an initiative formed by Southern Research to spur growth in Alabama's coal country.
"Sanders Aviation is working to create a more robust aviation industry in Walker County and to train a new generation of aircraft pilots, mechanics, and flight support personnel," Puckett said. "The firm's partnership with Delta and its educational outreach efforts are positioning it for future growth, which will spark economic vitality in the Jasper area."
Puckett said the Prosperity Fund is assisting with what could be the next major milestone in Sanders Aviation's growth – a possible 1,500-foot extension of the runway at Walker County Airport-Bevill Field.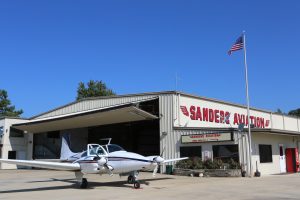 "As the next phase of this, we're working together to get an expansion at the airport in Walker County so it can host military aircraft. We're working to find partners and others willing to be part of this," Puckett said. "The military could use the airport for training and to house aircraft. Larger civilian aircraft could also use it."
Jessica S. Walker, the chief operating officer of Sanders Aviation, said the Prosperity Fund's assistance has been beneficial as it plans for future growth.
"Steven is helping us to build relationships and connect us with the right people to help us get the world out about what we're doing here," Walker said. "We definitely want this relationship to continue."
TRAINING AVIATORS IN JASPER
The partnership with Delta, which was in the works before the Prosperity Fund's involvement, is a major step forward for the company, she added.
The Sanders-Delta Airline Transport Pilot Certified Training Program (ATP-CTP) is a10-day course that involves 30 hours of classroom academics, hands-on experience in full-motion flight simulators, and several hours of training in the Sanders Flight Training Center's multi-engine airplanes.
Each session will have about 12 students, and the class will be repeated multiple times every year the agreement is in place. It's expected to place 100 pilots into Delta's pipeline annually. This adds to the nearly 400 military aviators who already train with Sanders Flight Training Center each year.
"We hope to help those who want to transition out of the military to find a new home in the aviation industry," Walker said. "We really strive to be the full package and make sure our students are fully trained to become the best and most qualified aviators in the industry."
STIMULATING STUDENTS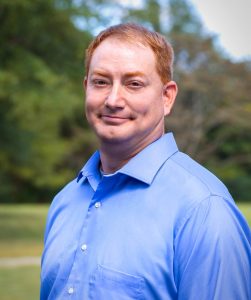 The Prosperity Fund is collaborating with Sanders Aviation on the firm's efforts to increase interest in the aviation industry in Walker County. It recently launched a course called "Theory of Aviation" at the Walker County Center for Technology (WCCT) to expose students to career opportunities in the field.
Puckett has plans to develop a virtual classroom system that would allow students at the WCCT to interact with Sanders instructors at the airport. In addition, the Prosperity Fund is collaborating with Sanders Aviation on the introduction of a FAA-approved drone pilot course.
The Prosperity Fund has also placed an intern at Sanders Aviation and is working to raise the firm's profile through marketing efforts, Puckett said.
Sanders Aviation was founded in 1996 by Joseph Gordon "Gordo" Sanders Jr., a former military aviator and FedEx Captain whose nickname was his call sign. He and the other instructors at Sanders Flight Training Center have more than 60,000 hours of combined flight time.
Sanders Flight Training Center has trained thousands of pilots from all over the United States and military aviators stationed abroad in Germany, England and Japan.
With backing from the Appalachian Regional Commission (ARC), Southern Research  in 2017 launched The Prosperity Fund, a $2.4 million initiative to accelerate entrepreneurial activity and spark job creation in four Alabama counties rocked by the coal industry's steep downturn. These counties — Walker, Fayette, Tuscaloosa and Jefferson — experienced a combined 12,000 lost jobs because of the industry's contraction.
---
Stay up-to-date with SR's research, discoveries, upcoming events and more: sign up for our monthly newsletter.