Southern Research has been selected by NASA's Johnson Space Center for work under a specialized engineering, aeronautic, and manufacturing (SEAM) contract to support the Houston center's Flight Operations Directorate, which performs critical functions for the space agency.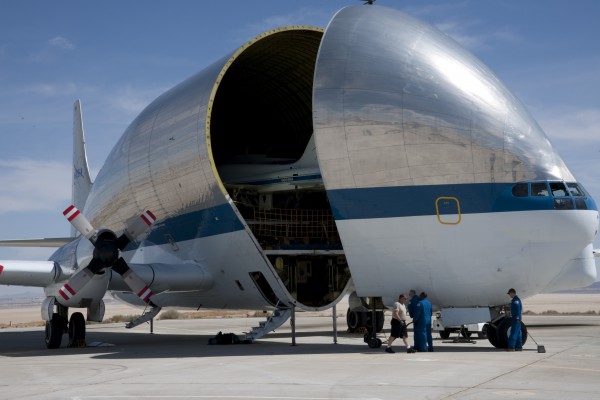 Under the contract, Southern Research will provide services associated with aero avionics, electrical and software systems to the Flight Operations Directorate (FOD), which manages the center's aircraft fleet and trains astronauts and flight directors.
Southern Research is also positioned to perform aero structural engineering and analysis work for the Johnson Space Center's FOD as a major subcontractor to another firm selected for SEAM tasks.
The work extends Southern Research's decades-long collaboration with NASA, which began with high-temperature testing of heat-shield materials for the Apollo program and continues to this day with support of the Space Launch System (SLS) and other critical programs.
The SEAM contract award also builds on the Birmingham-based organization's relationship with the Johnson Space Center, which has responsibility for planning and executing human space flight missions.
"This is a really great opportunity for us because it expands on the work and support we have been providing to the Johnson Space Center over the past 10 years," said John Collier, director of the Systems Development Department for Southern Research's Engineering division.
"We will now have a role in supporting multiple aircraft types for the FOD, and we will support aero avionics as well as participating in structural analysis and flight qualification," Collier added.
The FOD air fleet includes NASA's Super Guppy, an oversize cargo aircraft, and the WB-57, a high-altitude research plane and technology platform that has deployed the Airborne Imaging and Recording System (AIRS) developed by a team that included Southern Research.
COLLABORATION
The Johnson Space Center's SEAM contracts are multiple-award, indefinite-delivery/indefinite-quantity (IDIQ) contracts, with firm-fixed-price and time-and-materials task orders. The SEAM contracts have a combined maximum potential value of $49.5 million over five years.
Houston-based QTS is working with Southern Research on the aero avionics, electrical and software systems contract as a major subcontractor.
In addition, Southern Research is a major subcontractor for Huntsville-based FMS Aerospace on aero structural engineering and analysis work at Johnson Space Center as part of the SEAM contract. This involves a wide range of aircraft support, engineering services, testing, and system integration, among other tasks.