On the 16th of November, 2020, Tonix Pharmaceuticals Holding Corp., a clinical-stage biopharmaceutical company, announced preliminary results for a live attenuated COVID-19 vaccine candidate engineered to express the SARS-CoV-2 (CoV-2) spike protein after vaccination. The research is part of an ongoing collaboration with Southern Research, Tonix Pharmaceuticals, and others.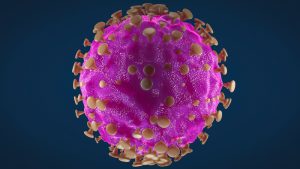 In the announcement, they explain that the preliminary results produced the desired reaction.  This reaction of the skin showed that there is functional T cell immunity in the subjects and the result of the given vaccine led to the counteracting of antibodies in each of the cases .  Vaccines that bring about strong T cell responses have been established to provide prolonged and enduring immunity and the ability to block continued transmission.
Dr. Lederman, President and Chief Executive Officer of Tonix, commented that their hope "is to produce a vaccine that will provide long term immunity with a single dose using a proven technology that can be readily scaled up" to manufacture and distribute quickly.