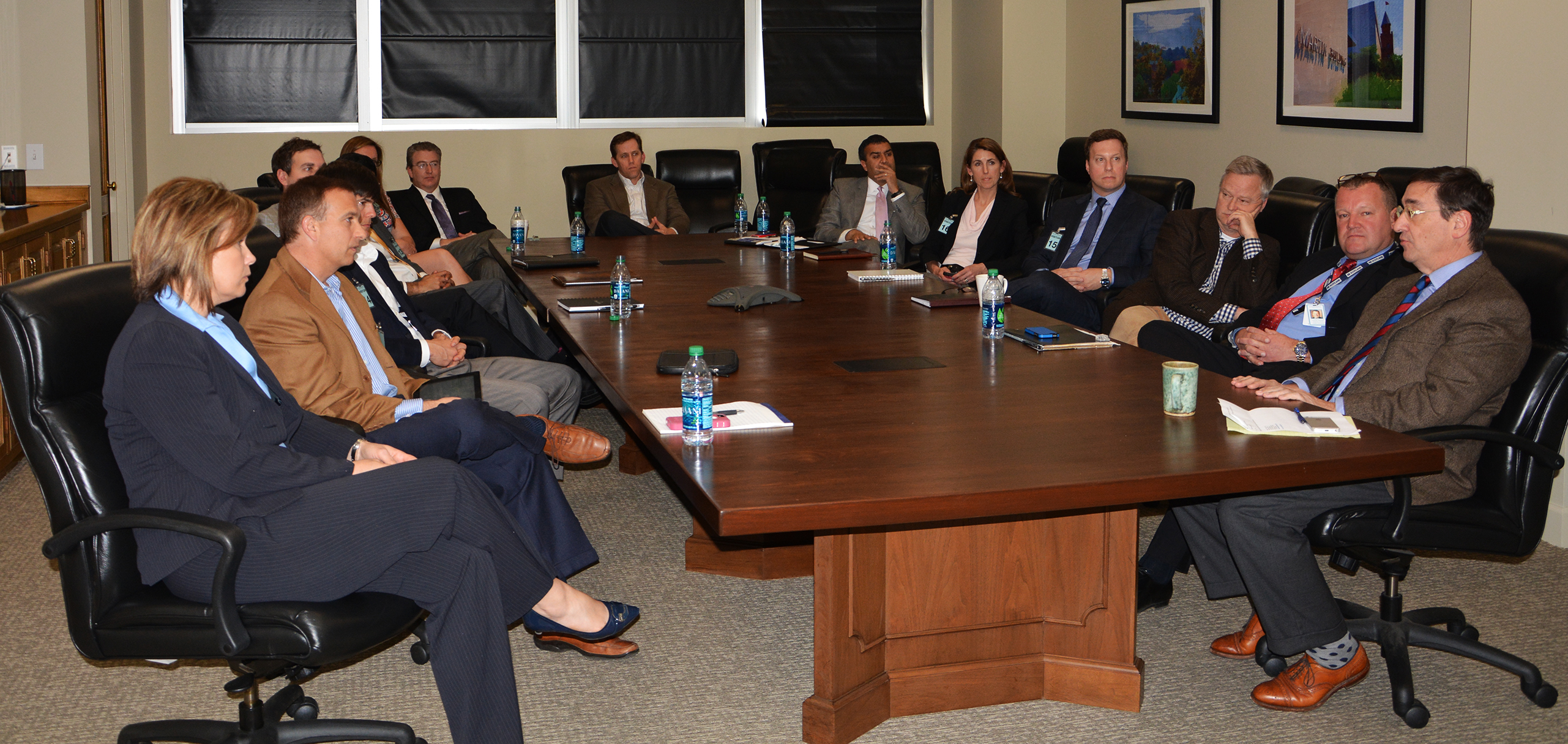 BIRMINGHAM, Ala. – March 19, 2015 – Southern Research announced today the launch of its foundational advisory board. The 10-person board was established to engage young professionals in the Birmingham community who are committed to enhancing Southern Research's mission of scientific and engineering advancement.
Southern Research has a rich history of achievement throughout its 74-year existence, and appointing this group of young professionals in Birmingham will ensure the next generation of community leaders is familiar with Southern Research's role in the city and its ongoing efforts to make the world a better place in which to live.
"The history of Southern Research is linked to the industrial history of Birmingham, from 1941 onward. Looking forward, we knew it was important to establish an advisory board of local, young leaders to be community ambassadors who are well-informed about this organization and the breadth of our work," said Southern Research President and CEO Art Tipton, Ph.D. "We anticipate developing mentorships between advisory board members and Southern Research leadership, and, in turn, having members help broaden our external view and our preparation for ongoing growth."
As an organization that is dedicated to solving the world's hardest problems, Southern Research is proud to solicit the input and feedback from this group of men and women who are already contributing a great deal in their respective professions. Through quarterly meetings, the advisory board will hear from leading scientists and engineers regarding the latest updates on not only the work that is ongoing at Southern Research, but also the recent trends and issues associated with the organization's multi-disciplinary portfolio.
"In forming the advisory board, I worked closely with Dr. Tipton to identify successful professionals in Birmingham who are committed to our city and who could share their diverse business experience and success with the Southern Research team," said Mitesh Shah, Shareholder, Maynard, Cooper & Gale, PC. "The Southern Research advisory board provides a unique opportunity to gather together these talented, exceptional business leaders."
The 10-member advisory board is comprised of the following community and business leaders:
Stephen Black, Director, Center for Ethics & Social Responsibility, University of Alabama
Jay Brandrup, Principal, Kinetic Communications
Nick Irvin, Program Manager, Advanced Energy Systems and Emissions Control R&D, Southern Company
Santhosh Keshavan, Executive Vice President, Chief Information Officer, Regions Financial Corporation
G.T. LaBorde, Principal, IllumiCare, and CEO, Malcovery Security
Danny Markstein, Managing Director, Markstein
David Perry, Vice President, Operational Risk, Protective Life Insurance Company
Liz Pharo, Chair, Momentum Telecom
Shannon Riley, President and CEO, One Stop Environmental
Mitesh Shah, Shareholder, Maynard, Cooper & Gale, PC
About Southern Research
Founded in 1941 in Birmingham, Alabama, Southern Research is a not-for-profit 501(c)(3) scientific and engineering research organization that conducts preclinical drug discovery and development, advanced engineering research in materials, systems development, and energy and environment research. Approximately 500 team members support clients and partners in the pharmaceutical, biotechnology, defense, aerospace, environmental, and energy industries in facilities in Alabama, Maryland, North Carolina, Georgia, and Texas.