Southern Research announced today that Young Chul Choi, an experienced environmental engineer, has joined the Birmingham-based organization to lead its Industrial Water Practice, which focuses on clean water technologies benefiting companies in a range of industries.
In his role as associate director, Young Chul, Ph.D., P.E., is responsible for the multifaceted business operations of the Industrial Water Practice, including engineering services, technology development and analytical testing.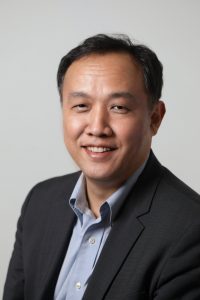 "The markets that Southern Research serves continue to evolve, and our organization is evolving with it. Firms that combine strong technical expertise with practical engineering know-how will be favored as the market shifts to focus less on R&D and more on implementation," said Bill Grieco, vice president of Southern Research's Energy & Environment division.
"Young Chul brings world-class R&D experience and practical engineering know-how from his time as a professional engineer. He's a great fit to lead our Industrial Water Practice as we look to increase our focus on engineering services," Grieco added.
TECHNICAL CAPABILITIES
Southern Research's E&E division has been active in this field since 2008, when it began operating an analytical laboratory with world-class specialty instrumentation and unique testing methods. The lab offers services related to the measurement of trace metals in industrial wastewater streams that few labs can match.
Southern Research later expanded its capabilities with the launch of the Water Research Center in Cartersville, Georgia. At this state-of-the-art facility, the organization performs bench-scale and pilot-scale wastewater treatment technology evaluations intended to help coal-fired power plants comply with new environmental regulations on wastewater discharge.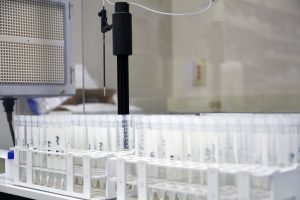 In addition, Southern Research has also developed proprietary clean water technology. This includes process technology to cost-effectively separate lithium from brine water, continuously monitor trace metals, and recover rare earth elements from waste streams.
"Southern Research has long been a leader in the development of innovative technologies to ensure adequate supplies of clean, safe water for future generations," Young Chul said.
"I'm excited about joining the Industrial Water Practice team as we work to continue this tradition and make new discoveries that benefit our sponsors and partners."
EXTENSIVE EXPERIENCE
Before joining Southern Research, Young Chul accumulated more than 15 years of experience in industrial wastewater treatment, reuse, process engineering, and project management. His expertise includes water and wastewater treatment using membranes and biological treatment, particularly desalination, nutrient removal, and industrial treatment.
Young Chul comes to Southern Research from RTI International in Research Triangle Park, North Carolina, where he launched a water program focused on solving technical issues in the water-energy nexus. Before that, he worked at CH2M Hill, where he was a regional technology leader, and Doosan Hydro Technology, where he established a research and development group.
"Young Chul is innovative and practical. He's developed new concepts while working in research environments and served as a professional engineer on mega-scale water treatment projects," said Corey Tyree, Ph.D., director of strategic growth initiatives for Southern Research's E&E division.
"That's a great combination of experience, which makes him an expert resource for clients and a quality mentor to our staff. I look forward to working with him to grow our Industrial Water Practice."
A registered professional engineer with two U.S. patents, Young Chul serves as editor-in-chief for the technical journal Membrane Water Treatment.
He holds a bachelor's degree in civil engineering and a master's degree in environmental engineering from Seoul National University, as well as a doctorate in environmental engineering from the University of Illinois at Urbana-Champaign.
Visit the lab pages for the Industrial Water Practice.
---
Stay up-to-date with SR's research, discoveries, upcoming events and more: sign up for our monthly newsletter.