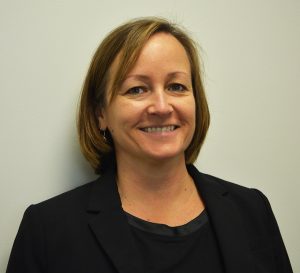 On Monday, October 12, Kristen Jenkins joined Southern Research as associate director, water research. This is a new position for the organization, as the Energy & Environment division continues to grow its water research capabilities. Jenkins will be responsible for leading SR's water research related efforts, including directing the activities at the Water Research Center in Cartersville, Georgia.
"SR's water research is an exciting area of growth for the organization, and bringing on someone of Kristen's caliber bolsters an already strong team of researchers," said Corey Tyree, Ph.D., director, Energy & Environment, Alabama.
Jenkins joins the SR team from CH2M, where she was global technology leader in the water for power segment. Prior to joining CH2M, Kristen worked in the water research group at Texaco Inc. She has more than 20 years of experience in wastewater treatment, reuse, process engineering, management, and project management. She graduated with a Bachelor of Science in chemical engineering from the University of Tennessee, a Master of Science in chemical engineering from Virginia Tech, and she is a registered professional engineer.
Learn more about SR Energy & Environment.