Southern Research announced today that C. Ray Hayes, chancellor of the University of Alabama System, and Nancy E. Dunlap, M.D., Ph.D., an accomplished health care administrator and professional, have joined the non-profit organization's board of directors.
Both Hayes and Dr. Dunlap have had distinguished careers in leadership roles at organizations committed to advancing science and increasing knowledge, which aligns with Birmingham-based Southern Research's overall mission.
Hayes became the chancellor of The University of Alabama System on Sept. 1, 2016, placing him in charge of a three-campus system with more than 65,000 students, 37,000 employees, and an annual budget approaching $6 billion. Prior to that, he served as the executive vice chancellor and chief operating officer, overseeing the system's budgeting and financial affairs.
Hayes' professional career spans three decades of senior administrative leadership at The University of Alabama System, Mississippi State University and Texas A&M University.
"Southern Research, having recently celebrated its 75th anniversary, has a rich history in Alabama and is currently at the forefront of exciting scientific discovery that is saving lives and helping shape our state's profile as a global research center," Hayes said. "As a member of the board of directors, it will be a privilege to work with Dr. Art Tipton and his team to support their efforts.  I appreciate this opportunity."
Dr. Dunlap, a pulmonologist, has had a varied career of more than 30 years of academic clinical practice and teaching, basic investigative research, clinical trials experience, health information technology implementation, quality improvement, and healthcare administration.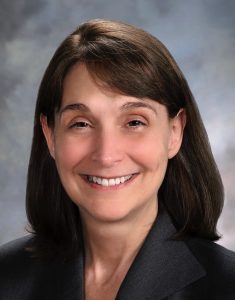 She has served in high-ranking roles at the University of Virginia and the University of Alabama at Birmingham (UAB), where she is currently professor emerita and scholar at the Lister Hill Center for Health Policy. She also served two stints as physician-in-residence for the National Governors Association's Center for Best Practices and spent one year as the Robert Wood Johnson Health Policy Fellow for the U.S. House of Representatives' Committee on Energy and Commerce.
At the University of Virginia, Dr. Dunlap served as dean of the School of Medicine, making her responsible for educational, clinical, and research programs, and later as a professor of Medicine, Nursing and Public Health Services. At UAB, she has held numerous appointments with high levels of responsibility.
"Southern Research has an impressive record of accomplishment in many fields, and its talented scientists and engineers consistently make important contributions both in the laboratory and the real world," Dr. Dunlap said. "As a member of the organization's board of directors, I am eager to see this tradition of innovation and discovery continue well into the future."
"Southern Research has been fortunate to have such an engaged and strong board of directors. I am thrilled that Ray and Nancy will be part of that going forward, and I tremendously look forward to their insight and advice," said Southern Research President and CEO Arthur J. Tipton.
Southern Research's board of directors is made up of 10 members, each serving a three-year term.
Current members are Ray L. Watts, M.D., (chair), president of UAB; G. Allen Bolton Jr. (treasurer), vice president for financial affairs and administration at UAB; Mark Crosswhite, president and CEO of Alabama Power Co.; Fournier J. Gale III, senior executive vice president of Regions Financial Corp.; Daniel O. Hayden, independent management consultant and retired senior vice president and general manager, Pharmaceuticals Division, Genzyme Corp., now a Sanofi company; Gene Ruffner Page Jr., president of McWane Inc.; Charles K. Porter, executive vice president, Porter White & Co.; and N. Lee S. Price, Maj. Gen., U.S. Army (retired) and president, Price Solutions LLC.