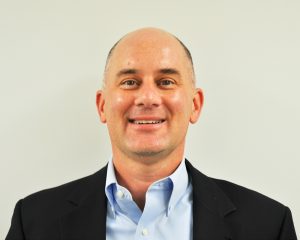 BIRMINGHAM, Ala. – November 23, 2015 – Today, Southern Research announced that Thomas Blasey has been named director of intellectual property. Blasey will lead Southern Research's IP functions, including the identification, evaluation and protection of intellectual property, as well as the transfer of technology through the commercialization process.
He has an extensive background in the strategic management of intellectual property, including the design, management and leveraging of IP portfolios consisting of a wide variety of technologies. From 2001 to 2015, he served as chief intellectual property counsel for ITT Defense, ITT Corporation and ITT's aerospace, defense and information solutions spinoff, Exelis Inc.
"Tom brings with him vast experience in intellectual property management from both the business and legal perspectives," said Allison Taylor, vice president and general counsel, Southern Research. "He will play a strategic role in the development of appropriate technology transfer paths, maximizing the value of Southern Research's intellectual property assets, and bringing together Southern Research scientists/engineers with external partners."
Blasey is active in a number of professional organizations, including the American Bar Association, American Intellectual Property Law Association, Licensing Executives Society, Association of Corporate Counsel, and Federal Circuit Bar Association, of which he is currently co-chair of its Corporate Counsel Committee. Additionally, he is past chair of the Aerospace Industries Association's Intellectual Property Committee, which, among other endeavors, monitors developments in data rights regulations and other intellectual property issues relevant to the aerospace and defense industry.
Blasey earned a Bachelor of Science in electrical engineering at Rice University and a Juris Doctor from the University of Texas at Austin. He is registered to practice before the U.S. Patent and Trademark Office, and he is a certified licensing professional and certified patent valuation analyst.
"We have had a notable history of generating and monetizing IP here at Southern Research," said Arthur Tipton, Ph.D., president and CEO, Southern Research. "Great innovations need a process of IP development on the path to commercialization, and the resulting strong patent is a critical step to have effective products that will help people. We are thrilled that Tom will be part of that team going forward."
About Southern Research
Southern Research is a not-for-profit 501(c)(3) organization with more than 400 scientists and engineers working across four divisions: drug discovery, drug development, engineering, and energy and environment. We work on behalf of the National Cancer Institute, National Institutes of Health, the U.S. Department of Defense, the U.S. Department of Energy, NASA, major aerospace firms, utility companies, and other private and government organizations as we solve the world's hardest problems. Southern Research, founded in 1941, is headquartered in Birmingham with additional laboratories and offices in Wilsonville and Huntsville, Frederick, Maryland, Durham, North Carolina, Cartersville, Georgia, and Houston. Visit southernresearch.org for more information.
Media Contact:
Rossi M. Carlson
205-581-2266
rcarlson@southernresearch.org