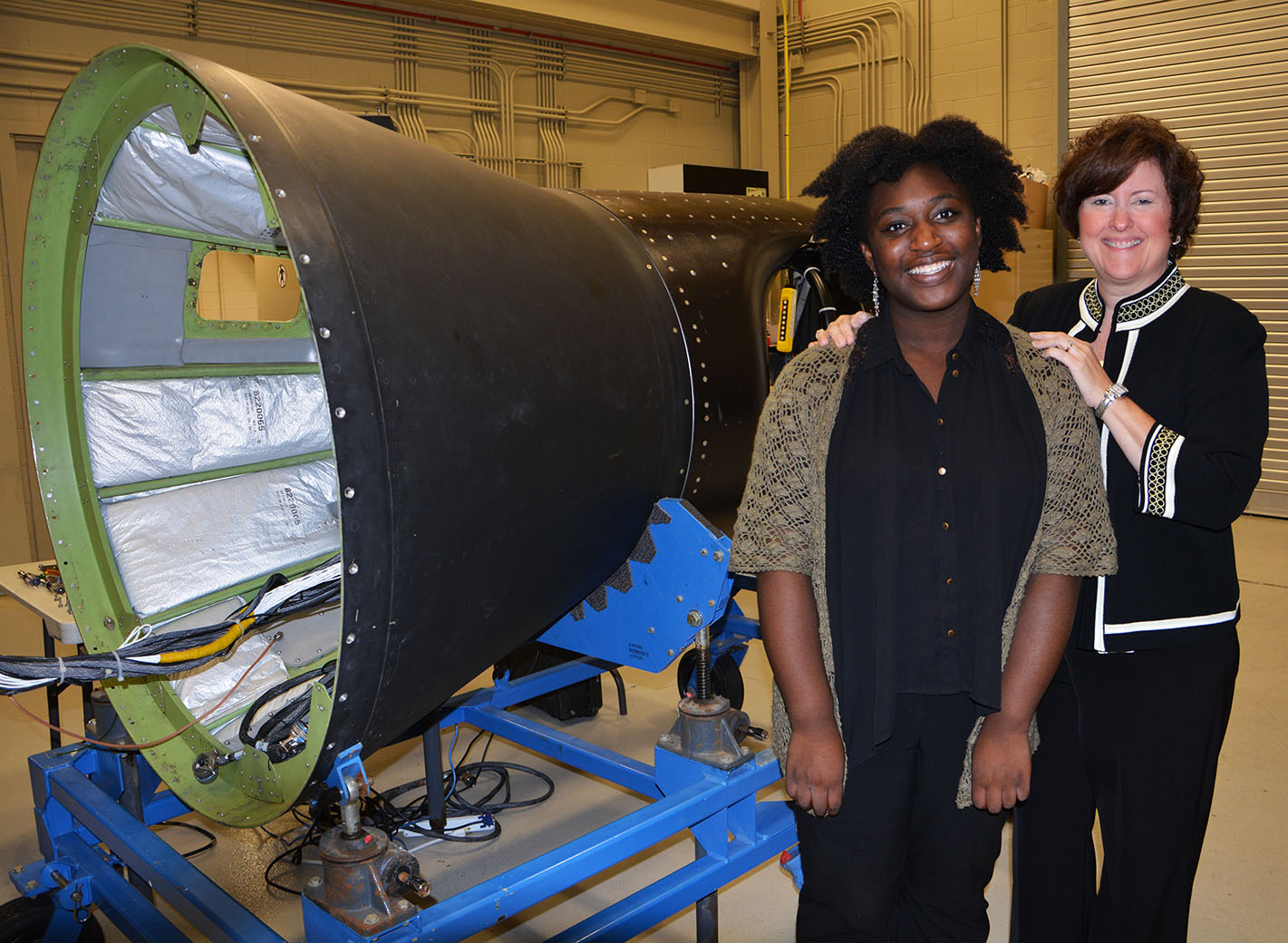 The Girls Inc. Eureka! Internship Program provides young girls with hands-on experience in nontraditional fields for women, particularly in STEM-related fields. So, when Southern Research Associate Director of Engineering Johanna Lewis was approached about being a provisional mentor to one of these young women, she jumped at the chance.
Olumeka Mejeidu, is an upcoming junior at the Alabama School of Fine Arts with specialties in math and science. She has been an active member in the Eureka! Teen Achievement Program since 2011 and the Girls Inc. Teen Leadership Program since 2012.
Unique to many other intern programs, the goal of Eureka! is to expose girls to STEM fields at an early age – while they are still in high school. The program promotes confidence and competence in girls by giving them opportunities to explore disciplines such as engineering, architecture, medicine, and digital technology. For three weeks in July, Olumeka spent time with Southern Research engineers and technical staff getting behind-the-scenes encounters with state-of-the-art equipment and facilities.
"During Olumeka's three weeks here at our engineering facility, we made sure she was exposed to as many unique and interesting projects as possible," said Lewis. "Programs like Eureka! are vital to pointing young, inquiring minds in the direction of STEM fields."
Olumeka was able to observe the following Southern Research projects during her visit:
Supporting thermal testing of a new optical system
Supporting materials testing
A demonstration of the non-destructive testing lab including the FaroArm
Supporting meetings concerning the design of a new football helmet to reduce concussions on the field
A tour of the Energy and Environment laboratories
For more information about Southern Research STEM initiatives, contact Director, External Affairs Watson Donald.