Southern Research announced an expansion of its strategic collaboration with New York-based Tonix Pharmaceuticals Holding Corp. to include a study of immune responses to SARS-CoV-2, the virus that causes COVID-19.
This research will focus specifically on T cell immune responses to SARS-CoV-2 in volunteers who have recovered from the disease or who remain asymptomatic after exposure to COVID-19.
Raj Kalkeri, Ph.D., MBA, a senior scientist in Southern Research's Infectious Disease Research Group, said the study's findings will shed new light on the role that T cells – a central part of the immune system – may play in the development of a vaccine against the novel coronavirus.
"As scientists, we know that the most successful vaccines mimic and potentiate how the immune system responds to an invader," Kalkeri said. "This additional work we are doing with Tonix will add focus to that objective."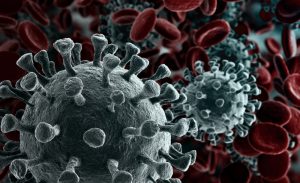 The research is part of an ongoing and broader collaboration between Tonix and Southern Research to develop and conduct testing of the pharmaceutical company's TNX-1800, a potential vaccine designed to protect against COVID-19.
The collaboration on vaccine development was announced in February 2020. Results from this testing are expected in the fourth quarter of 2020, followed by subsequent human trials of TNX-1800.
"The data we plan to collect from recovered and asymptomatic COVID-19 volunteers is expected to inform vaccine development on how to safely provide to vaccine recipients the same immune responses that others got from recovering from actual CoV-2 infection," said Tonix CEO and President Seth Lederman, M.D.
T CELL RESPONSES
Lederman said TNX-1800, the firm's leading COVID-19 vaccine candidate, is designed to elicit a predominant T cell response, along with some antibody response. Three other early candidates in the company's vaccine portfolio are designed to elicit an almost pure T cell response, he added.
"The features of a protective immune response to SARS-CoV-2 remain unknown. But since SARS-CoV-2 is a virus, we believe that T cell responses, in particular T Helper Type 1, or TH1 responses, will play an important if not dominant role in protecting against serious illness from COVID-19," Lederman said.
Read Tonix's full announcement.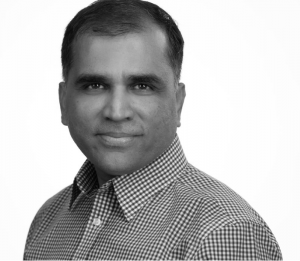 Southern Research Drug Development division scientists joining Kalkeri on the collaboration with Tonix are Elizabeth Wonderlich, Ph.D., senior scientist; John Farmer, Ph.D., manager of immunoassay; and Fusataka Koide, director of virology.
"We are looking forward to a timely completion of this study, utilizing readouts from a variety of assays that can provide information about TH1 or other types of immunity," Kalkeri said.
Birmingham-based Southern Research, which has considerable experience in infectious disease research, has long been a leader in the evaluation of vaccine candidates and possible therapeutics for emerging biological threats.
The COVID-19 pandemic is a serious global health treat, with the World Health Organization reporting more than 14 million cases confirmed worldwide, causing  600,000 deaths.
As of July 21, more than 3.8 million COVID-19 cases have been confirmed in the United States, with over 140,369 deaths, according to the U.S. Department of Health and Human Services.
Support Southern Research's work against COVID-19. Donate today.