Southern Research is pleased to announce the hiring of Dr. Mark Opeka to our Engineering team at Southern Research as a Materials Engineering Fellow.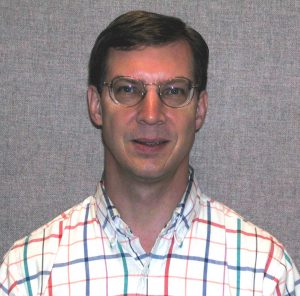 He previously served as a Subject Matter Expert for high temperature materials at the Naval Surface Warfare Center. In the mid-1980s, Dr. Opeka re-visited ultra-high-temperature ceramics (UHTCs) materials, that had been explored in the 1960s, to base the development of the propulsion components for a new Navy hypersonic scramjet-propelled missile, the Advanced Wide Area Missile (AWAM), supported by the Office of Naval Research (ONR).  His materials selection approach provided direction for the integration of UHTCs into then recently developed high temperature carbon-carbon (C-C) materials.  This activity was integral in bringing UHTCs back into play and led to the development of UHTC-coated C-C.
In the early 1990s, Dr. Opeka led materials selection analyses and advanced coatings materials fabrication activities to significantly increase the weapons-resistance capabilities of carbon-carbon composite space structures over state-of-the-art materials. Through the 1990s, Dr. Opeka led the ONR development of UHTCs tailored for missile solid-propellant propulsion components and then subsequently verified by successful ground testing.  In the early 2000s this expertise in solid propulsion materials selection and development resulted in his being supported by the Missile Defense Agency (MDA) and to lead propulsion UHTC and refractory metals materials maturation and property characterization efforts.  In addition, he was also supported by the Air Force (AF) to provide guidance for a new initiative in hypersonic materials research and development.  These activities led to formalizing and publishing a systematic materials selection approach for high temperature materials applications which broadly addressed (and continues to address) propulsion systems (solid, liquid, and other propellants) and hypersonic vehicle thermal protection systems.
Most recently, from 2000 to the present, his materials selection approach and knowledge of UHTCs and refractory metals has placed him as Subject Matter Expert for the Missile Defense Agency (MDA) propulsion and hypersonic materials developments effort.  For the MDA and other DoD services he continues to provide focused direction on the highest performing materials, enabling development along the most rapid and cost-effective paths.
Michael Johns, Vice President of Engineering at Southern Research adds, "With all of this expertise in the field of high-temperature materials, we are glad to have Mark join our other engineers at Southern Research.  We are excited to have such an expert in their field help us provide unparalleled understanding of materials in extreme environments."