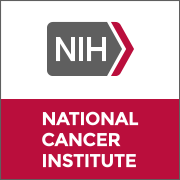 Southern Research has been awarded a five-year IDIQ contract with a potential value of $19 million from the National Cancer Institute (NCI) to study the preclinical toxicology of new drugs under development for the treatment of cancer — contract number HHSN261201600018I.
The contract is one of three ongoing contracts between Southern Research and the NCI, and has been in place continuously since 1979. This is the latest in a series of contract extensions for the organization.
The two additional ongoing contracts between Southern Research and the NCI are for research on the pharmacology of potential new cancer drugs, and for evaluation of drugs intended for the prevention of cancer.
"Our ultimate goal with this contract is to help the NCI develop an understanding of how different drug candidates interact with and affect living systems," said Charles Hébert, Ph.D., senior program leader and principal investigator on the project for Southern Research. "The collection of this information is necessary so the FDA can determine whether a particular drug candidate is safe for clinical trial testing in humans."
Toxicology testing is an integral part of the drug development process. In order to determine the safety of a new drug candidate, researchers must first conduct dose range-finding studies to establish the maximum tolerated dose, and to aid in the selection of dose levels for use in further testing.
Once the appropriate dose range has been established for the selected species, larger and more detailed definitive studies are conducted. Those definitive studies differs from dose range-finding studies in that they require deeper and more thorough analysis of the ways a particular drug may affect animals, and by extension, humans. Ultimately, the definitive studies provide key information that is used by the FDA to determine the recommended dose options for any drug candidate approved for clinical trial.
"Southern Research has been at the pioneering forefront of cancer research for more than 70 years, and we are particularly proud of our work with the National Cancer Institute," said Art Tipton, Ph.D., president and CEO of Southern Research. "We have invested heavily to develop unique capabilities and institutional knowledge in this field, and work diligently to stay on the forefront of the field enabling us to improve people's lives by finding cures to some very challenging diseases."