If your operation doesn't have in-house lab capabilities — and most industrial operations don't — it's necessary to entrust your environmental sampling and analysis needs to a commercial lab. But not all labs are made the same. Some labs don't have the capabilities to analyze complex samples with low level hard-to-measure species like selenium and arsenic. Some aren't able to provide actionable recommendations in addition to measurements, or to fully participate in all phases of a given project.
Here are three crucial qualities to look for as you're choosing a lab to analyze your environmental samples.
Technological Capabilities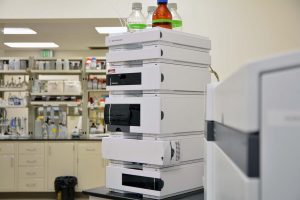 Labs don't invest in high-end technology for bragging rights — they do it because that kind of power and complexity is an absolute necessity for measuring some potential contaminants. Southern Research (SR) couples HPLC (high-performance liquid chromatography) with an industry-leading Agilent 8800 Triple Quad ICP-MS to analyze many elements and their species. This allows our engineers to measure substances like selenium in even the tiniest amounts, accounting for interferences (as well as the occasional error in the sampling process).
Deep and Broad Expertise
Many labs can provide basic measurements of contaminants in a given sample. Accurate and actionable analysis, however, requires a deeper understanding of the process. If a test results in measurements that are in doubt, given the parameters of the test, an experienced engineer can recognize that fact, determine possible reasons for the faulty results, re-run tests and investigate as necessary. If results are accurate and reveal, for instance, significant contamination of the water source, an experienced engineer can provide both figures and recommendations for the client about possible ways to begin treating it. Working with an inexperienced lab can lead to time lost to back-and-forth communication as both parties try to figure out questionable results.
"We have a wide variety of chemists and engineers, from a variety of different backgrounds," said Abhijit Bhagavatula, a research engineer at SR. "That gives us experience and perspectives from different backgrounds to inform the work we do."
Field Experience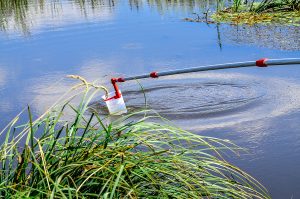 Not all labs — even high-tech and expert labs — have the opportunity to cross-train engineers and chemists, or to hire employees who already have that kind of experience. But it can make a huge difference in a lab's ability to really understand the sampling and analysis processes and the impact they can have on results.
"It's about continuous training and education," said Young Chul Choi, industrial water practice lead at SR. "We'll put the chemists in a truck and take them out to the site so they can better understand what's going on. Sometimes the engineers work in the lab — doing very simple tasks — to better understand what's behind all the analysis."
The chemists then know what mistakes can be made in the sampling process, how they could interfere with accurate analysis, and what factors to account for. The engineers understand what happens once the samples are handed off and what that means for the final outcome. The technology is robust, and the engineers and chemists are experts in their fields. By the time the results are delivered to the client, the analysis itself has been analyzed to make sure every figure is accurate, nothing has been missed, and the client is receiving the high-quality report they should be able to expect from the lab they rely on.