JASPER, Alabama — The Prosperity Fund, an economic development initiative created by Southern Research, is collaborating with universities and colleges in Alabama's coal region to help speed recovery in communities rocked by the mining industry's painful downturn.
Steven Puckett, the fund's managing director, sees these partnerships as key to advancing the initiative's goals of increasing entrepreneurial activity and sparking job creation in Walker, Fayette, Tuscaloosa, and Jefferson counties.
"We're working closely with local universities and colleges as part of this effort," Puckett said. "Working with companies, students get to attack real-world problems, like finding new markets and carrying out basic market research. These are activities that can help small businesses grow and create jobs."
The Prosperity Fund and Bevill State Community College have become allies in the effort to replace lost coal jobs and improve economic vitality in Alabama. Puckett is helping the school develop and promote an entrepreneurship program and working to connect students with businesses that need their help.
Kim Ennis, Ph.D., interim president of Bevill State, said the partnership can help rejuvenate the small business environment in Walker and Fayette counties, where two of the college's campuses are located. Stimulating entrepreneurial activity represents the most effective strategy to add new jobs in communities that have struggled to grow in recent years, she added.
"Small business is what America is built on," Ennis said. "We realize that smokestack-chasing is not going to change things overnight, especially in our area."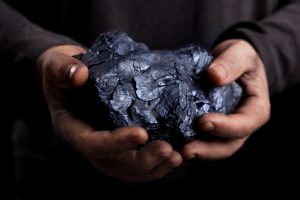 Puckett has also arranged for students in the University of Alabama's STEM Path to the MBA program to conduct a study that aims to identify ways Walker County's ailing timber industry can begin growing.
"If you're in the forest products industry in Walker County, you've got access to a lot of raw materials but not a lot of outlets for distribution," said Paul Kennedy, president of the Walker Area Community Foundation. "So, this has the potential to impact a lot of families if we can come up with new uses for the wood and wood waste."
Puckett plans to engage other academic institutions throughout the region to develop partnerships that can benefit both their students and businesses, giving a lift to local economies.
HELPING 'COAL TOWNS'
Many communities in Alabama's coal counties have seen their economic stability turn fragile since the industry downturn began. To attack this problem, the Appalachian Regional Commission (ARC) provided Southern Research with a grant to establish The Prosperity Fund, whose total funding is $2.4 million.
The coal industry's swoon has been damaging to the region. Between 2012 and 2016, the four Alabama counties shed more than 2,500 coal jobs, equal to 10 percent of the all industry employment losses in the nation. Disappearing with those coal mining jobs was an estimated $205 million in annual wages.
As the negative economic ripples have flowed through the entire region, the suffering has been particularly acute in Walker County, whose fortunes have long been tied to the coal industry. During that four-year time frame, the county lost 494 coal jobs with $41 million in wages.
"The impact has really been more far-reaching that just a lost coal job," said Leslie C. Hartley, Ph.D., Bevill State's dean of instruction and interim executive vice president. "One coal job impacted so many other jobs. That has been devastating in these counties. A lot these areas have been built around coal – they're coal towns."
Like Walker, Fayette County, which lost 383 coal jobs during the four-year period, has been struggling for growth.
The Economic Innovation Group, which studied economic well-being across the nation in an analysis, found that more than 40 percent of adults in each of the counties are not working. More than 20 percent of residents don't have a high school diploma, and incomes lag the state average.
The number of businesses shrank by 8 percent in Fayette County between 2011 and 2015, according to the group's 2017 Distressed Communities Index report. In Walker County, the number of business establishments declined by 3 percent over the four years.
CLEARING THE 'FIRST HURDLE'
The Prosperity Fund and Bevill State are working together to improve the business outlook in the counties. Last year, the school received an ARC grant to establish a workforce training and job placement hub in northwest Alabama.
Fostering the creation of business startups and supporting small business growth are priorities for Puckett and the college's leadership.
With Puckett's assistance, Bevill State is working to launch an entrepreneurial program that will help current and future small business owners master the fundamentals they need to better manage their endeavors. The program will start early next year.
"If you don't know anything about starting a business, it's intimidating," said Tana Collins, director of public relations for Bevill State. "Working with The Prosperity Fund, we can provide them with the resources they need to get over that first hurdle."
Creating an environment where small businesses can thrive is vital to the future of communities in the region, Collins said.
"We need these businesses that are opening up to be successful because as we try to draw in new businesses, if they see one open up and the doors close immediately, they think they can't be successful," she said.