The co-founder of Southern Research's Prosperity Fund said the program to spark job creation and stimulate entrepreneurial activity in Alabama's coal country is preparing to launch an important new initiative after surpassing initial goals.
Corey Tyree, Ph.D., director of strategic growth initiatives at Southern Research, said The Prosperity Fund is working to create an angel investor network that would pump much-needed capital into small businesses and startups in the four-county region.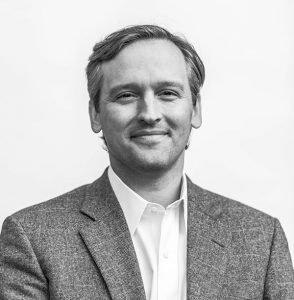 "Bringing investor dollars into underserved communities – and I mean communities that are in the bottom 10 percent in terms of these kinds of investments – could make a huge difference," Tyree said. "It could help create hundreds of jobs."
Angel investors are deep-pocketed individuals who make early investments in promising small businesses to accelerate growth, and they often operate in networks to pool financial resources and share the risks and rewards of investing in entrepreneurs.
"If you look at the statistics on the amount of investor dollars flowing into Alabama, you'll see they're not flowing into rural communities," Tyree said. "But there are opportunities in these communities."
In a question-and-answer session, Tyree explains how The Prosperity Fund is measuring up against its goals of fostering small businesses growth and spurring job creation in Walker, Fayette, Tuscaloosa and Jefferson counties. Between 2012 and 2016, more than 2,500 coal miners lost their jobs in the region, wiping out more than $200 million in wages.
He also talks about future developments for the $2.4 million program, which was created by Southern Research in 2017 with backing from the Appalachian Regional Commission and other partners.
Q: What's next for The Prosperity Fund?
Tyree: A coming focus for the program is going to be helping to get new sources of investment into the communities in these four Alabama counties. The bridge we haven't crossed is whether we are creating this angel investor network, or whether we are participating in a network that's created by someone else.
Regardless, we want to facilitate the creation of an angel investor network.
When you're in rural America, you just don't think about this kind of investor network. But we can work to make it happen.
Q: How would you assess the early performance of The Prosperity Fund?
Tyree: One of our biggest successes was the hiring of Steven Puckett to run the program. Steven has exceeded expectations. He's credible; he's got experience as an entrepreneur. People wanted to see an entrepreneur in this role – somebody who has been there. When he talks to small businesses, those people say, 'This guy can help me.'
He's really hit the ground running.
Another big achievement is that we did what we said we were going to do. We're in the communities, and the people there see us. We're visible. We're going to be someone they can count on and trust to get things done. Steven has proven that at the local level. He's a doer, and we need doers in these communities.
Q: What accomplishments impress you the most?
Tyree: We're here to create jobs, and we've done that. Job creation is ahead of schedule. There's no doubt about it. Plus, we thought we'd be able to help at least 20 companies. We're helping over 50 now.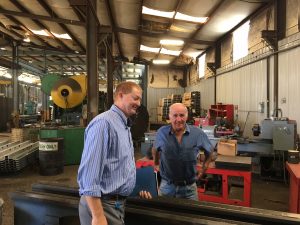 Another thing has been the approach that we've been able to take. We've been able to provide direct help to startups and small businesses, but we've also looked at how to build up entrepreneurial ecosystems. It's not what people classically think of when they think of helping entrepreneurs.
I think we're really pioneering a way to help people in rural America. It's about getting in there and finding ways to help.
Q: In a sense, economic development has always been a central mission of Southern Research. Is The Prosperity Fund serving to expand this legacy?
Tyree: When Southern Research got its start, it was designed to help local businesses in Alabama by providing them with technical resources they wouldn't have had otherwise. We're getting back to that with The Prosperity Fund.
But the focus of The Prosperity Fund has not been entirely on technical assistance but more on what these businesses actually need, regardless of what that is. Steven has brought resources to small businesses in these areas that really did not have access to them before. His formula is simple: He listens to the businesses and understands their problems, he helps them develop solutions to those problems, and he works side-by-side with them to define and implement a plan for deploying the solutions. It's a winning formula that can be used over and over again.
Q: Are other economic development initiatives like The Prosperity Fund possible in the future?
Tyree: I think there are a number of initiatives related to The Prosperity Fund that we need to think about. Within the entrepreneurial ecosystem, there are multiple components. There are education and workforce development issues.
We aren't in the business of education; that's the role of school systems and colleges and universities, but what we can do is help make curriculum more relevant to local employers. By talking to employers and learning what they need, we can help facilitate a curriculum that is very focused on local needs. That's just one component of the ecosystem that we can help strengthen.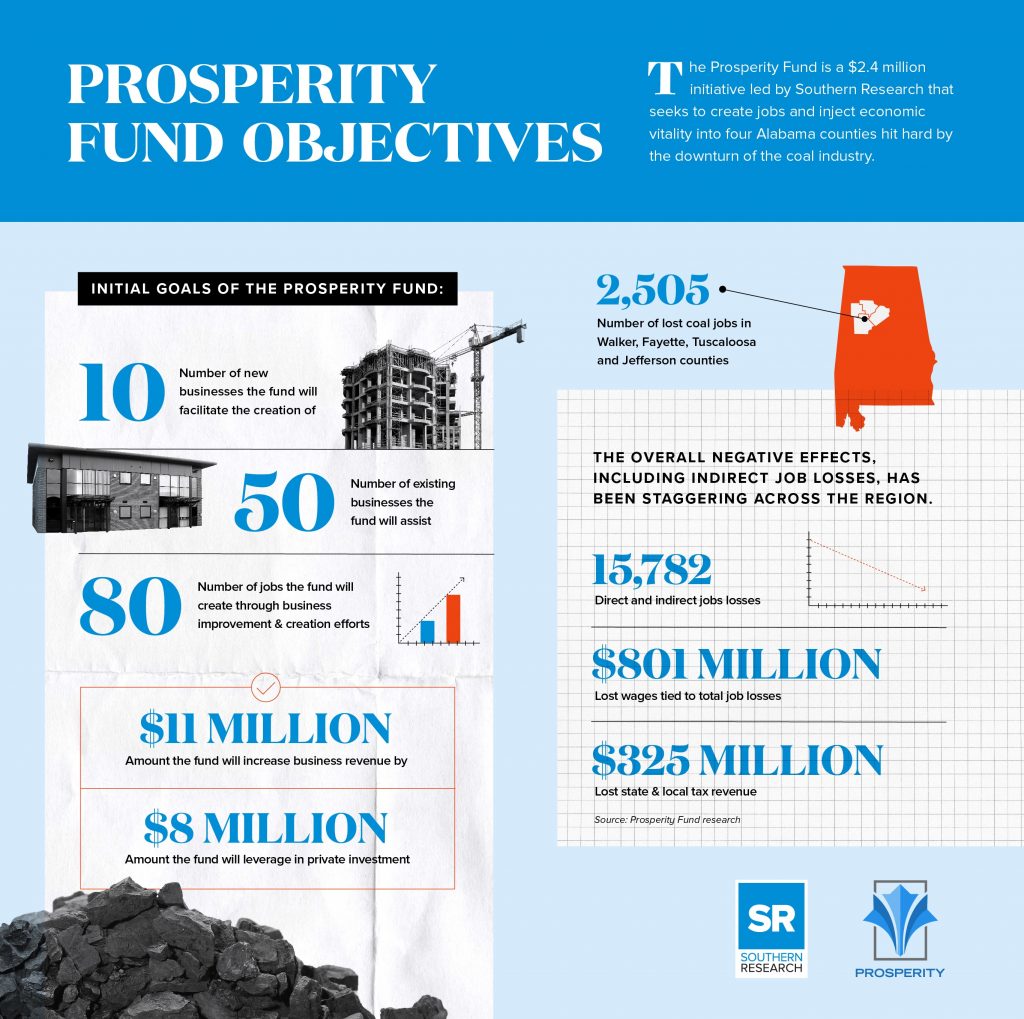 ---
Stay up-to-date with SR's research, discoveries, upcoming events and more: sign up for our monthly newsletter.