Business consultant and serial entrepreneur Steven Puckett has been named managing director of Southern Research's Prosperity Fund, a $2.4 million initiative that seeks to inject economic vitality into four Alabama counties hit hard by the coal industry's downturn.
Puckett, who has launched several technology companies, is responsible for advancing the Prosperity Fund's strategic objectives of assisting business growth, stimulating start-up activity, and spurring job creation in Walker, Fayette, Tuscaloosa and Jefferson counties.
Since joining Southern Research in August, Puckett has begun connecting with small business owners and aspiring entrepreneurs in the region to develop a deeper understanding of their needs and challenges.
In addition, he is establishing ties with existing businesses, colleges and universities, economic development groups, potential investors, and community leaders throughout the region to harness available resources that can benefit the initiative's participants.
Corey Tyree, Ph.D., director of Energy & Environment-Alabama for Southern Research and co-founder of the Prosperity Fund, said Puckett's extensive experience in consulting and launching tech startups makes him an ideal choice for the key role of managing director.
"To create jobs, we need growing companies in this region. Growth is hard and entrepreneurs have to overcome numerous challenges along the way. Steven has been able to quickly identify those challenges and address them himself, or find others in his network to pitch in. Steven started helping small businesses in his first week on the job and it's exciting to see him making a difference in these four counties." Tyree said.
"He's an entrepreneur. He learned to be resourceful and make use of community assets. He's helping other small enterprises do the same thing in order to grow and create jobs in this region," he added.
CREATING A MODEL
Southern Research launched the Prosperity Fund this year after receiving a $1.2 million grant from the Appalachian Regional Commission (ARC) as part of a broader program to strengthen coal-impacted communities in the region. Southern Research and its partners are matching the ARC funding in the initiative.
The four counties being served by the Prosperity Fund represent the backbone of Alabama coal industry, which had its beginnings in the 1850s. The U.S. coal industry's recent downturn has delivered a staggering blow to these counties, both in terms of lost jobs and vanishing earnings.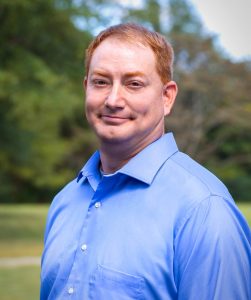 Between 2012 and 2016, more than 2,500 coal miners lost their jobs in the Prosperity Fund region, wiping out $206 million in wages. When the ripple effects are considered, the toll on the counties has been significantly worse, with 13,000 additional job losses and another $600 million in lost wages.
"We're really focused on helping the Alabama communities affected by the coal downturn by trying to replace some of the jobs that were lost," Puckett said. "Positioning small businesses to thrive will add vitality to entire economies."
The Prosperity Fund has a set goal of assisting 10 existing businesses and 10 startups, creating at least 80 jobs in the four-county region. The initiative is also seeking to increase business revenue by $11 million and leverage $6 million in private investment in these counties.
Puckett is in the process of assisting businesses in multiple aspects of their operations, ranging from customer discovery and technical processes to software integration. He also plans to develop broader small business programs such as workshops focused on small business procurement, lending, and human resources, and more.
"Our goal is to lend our capabilities as an organization to small business owners in this region to attack the issues that keep them from growing and creating jobs," Puckett said. "Their success is critical to job growth and diversification of Alabama's economy."