Southern Research announced today that accomplished researcher Babu L. Tekwani, Ph.D., has joined the Birmingham-based organization as Distinguished Fellow and Chair of the Infectious Disease Department in Drug Discovery.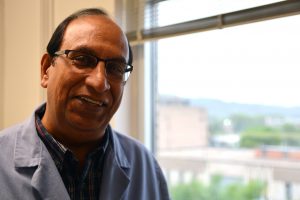 Tekwani has spent more than 30 years researching tropical parasitic diseases such as malaria and leishmaniasis, vector-borne infectious diseases, and major global health threats. His work has identified potential new targets and sources for therapies against these diseases.
In his new role within Southern Research Drug Discovery, Tekwani will direct a department that focuses on the disease-causing mechanisms and novel therapeutic and vaccine approaches for a diverse array of pathogens.
The department's objective is to identify novel mechanisms, targets and strategies for the prevention and treatment of both bacterial and viral infectious diseases throughout the world.
Tekwani plans to strengthen Southern Research's current drug discovery research program for global health and tropical infectious diseases.
"Because infectious diseases represent a major global health problem, there are critical unmet needs for novel, safe and effective therapies," said Mark J. Suto, Ph.D., vice president of Drug Discovery. "The urgency is made greater by the emergence of drug-resistant and continually increasingly virulent strains of these pathogens. Tekwani brings a wealth of experience and adds a new dimension to Southern Research's infectious diseases drug discovery program."
COMBATTING DISEASES
Some of Tekwani's most recent work focuses on developing a targeted drug delivery approach for a safer and more effective antimalarial therapeutic relative to currently used strategies against the disease for U.S. troops and global travelers.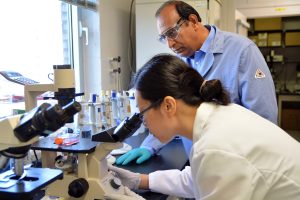 Tekwani's research has been funded by the National Institute of Allergy and Infectious Diseases, which leads research to understand, treat, and prevent infectious, immunologic, and allergic diseases, in addition to the U.S. Department of Defense and the U.S. Army Medical Research and Material Command, which play a leading role in the advancement of military medicine, among other sources.
"Infectious diseases kill millions of people across the world every year, and there is a vital need for new drug discoveries that can impact global health," Tekwani said. "With a long history of exploring how to combat infectious diseases, Southern Research is positioned to make significant contributions in drug discovery, and I am excited lead that effort."
Tekwani previously worked at the University of Mississippi, where he served as principal scientist and professor of pharmacology at the School of Pharmacy's National Center for Natural Products Research. While there, he directed a group that developed in vitro assays to screen compounds for biological activity. Tekwani has established extensive collaborative research with several laboratories within U.S. and around the world.
Before joining the University of Mississippi in 2001, Tekwani worked as a scientist in the Biochemistry Division at the Central Drug Research Institute in Lucknow, India. He was awarded an international fellowship by the Fogarty International Center National Institute of Health and completed post-doctoral research training at the Milton S. Hershey Medical Center Penn State College of Medicine.
Tekwani received a doctorate in biochemistry from Lucknow University, a master's degree in biochemistry from G.B. Pant University in Pantnagar, India, and a bachelor's degree in biology from Rajasthan University in Jaipur, India. He has published more than 225 peer-reviewed manuscripts and has been issued two patents.
Tekwani's research has been recognized with several awards, including a career development award of UNDP/WHO Tropical Diseases Research, University of Mississippi School of Pharmacy Faculty Research Award, Distinguished Scientist Award, and a Global Health Drug Discovery award entitled "Global Challenges in Neglected Tropical Diseases." 
---
Stay up-to-date with SR's research, discoveries, upcoming events and more: sign up for our monthly newsletter.