Two prominent Birmingham leaders have been named to leadership posts at Southern Research – the scientific discovery and research institution headquartered on Birmingham's Southside.
Josh Carpenter has been named president and CEO, and Allen Bolton has been named executive vice president for strategy and finance. They begin the new roles on June 1.
They'll be taking the reins at an organization with vast potential for shaping the future of Birmingham's economy and its innovation ecosystem.
Carpenter, a Rhodes Scholar, most recently served as director of innovation and economic opportunity for the city of Birmingham. He previously worked at UAB.
Bolton most recently was senior vice president for finance and administration at UAB where he also served on the board of Southern Research.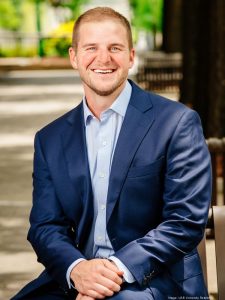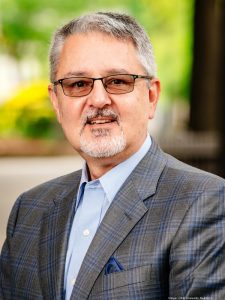 "I couldn't be more enthusiastic about what's in front of us because of the people who are there," Carpenter said.
In addition to the expertise of the people and the legacy of Southern Research, Carpenter said he was attracted to the role because of the organization's potential to transform the region's economy.
Historically, he said Birmingham has been home to many islands of innovation. One of his goals is to create a better through-line to connect those pockets of R&D excellence in the community and raise their collective impact.
"Southern Research, perhaps better than any other organization, is specifically geared toward playing the role of that translational bridge – translating ideas to innovation and economic opportunity," Carpenter said. "If we can create the storefront to access those immense capabilities, we can present ourselves as the next frontier market in biotech."
Carpenter said Birmingham is well-positioned for growth in life sciences, precision medicine and related fields, and he said Southern Research, with expertise in those fields and others, can play a critical role in that innovation economy.
With the way the medical sector is trending, Carpenter sees a growing need for the type of capability expertise that can be found on the campus of Southern Research, which has 400 employees.
He's also excited about the role the organization can play in building the local innovation ecosystem – an effort with vast implications for Birmingham's economy.
There have been numerous examples of successful biotech companies that have originated from research conducted in Birmingham but ultimately moved elsewhere. One of his goals at Southern Research is to help build an environment that keeps those companies – and the jobs they create – in metro Birmingham.
"Southern Research is at it's finest when the halls are brimming with first-rate intellect that come up with a novel discovery that becomes a commercial enterprise and creates jobs right here in Birmingham," he said.
Carpenter said there will be a focus on having a deeper and more profound relationship with UAB, which is located adjacent to Southern Research's campus.
"We have not tapped the potential of working to integrate our approach," he said.
Carpenter also said a priority will be adapting Southern Research's business model to capitalize on the opportunities at hand. What that will entail is likely to become more clear with a strategic plan that could be released later this year to coincide with Southern Research's 80th anniversary.
He said he's happy to have a veteran leader like Bolton joining him at Southern Research.
"No one has better experience navigating not just the UAB ecosystem, but a labyrinth of medical systems," Carpenter said. "He's going to be a really effective arbiter of our strategic and financial interests."
https://www.bizjournals.com/birmingham/news/2021/05/13/new-leaders-take-the-reins-at-southern-research.html