Southern Research announced today that the Alliance for Innovative Medical Technology (AIMTech) has won a grant from the U.S. Department of Commerce to expand its proof-of-concept program.
The $500,000 award is part of nearly $15 million in funds that have been allocated across 35 organizations in 19 states to create and expand cluster-focused, proof-of-concept and commercialization programs, and early-stage seed capital funds through the Economic Development Administration's Regional Innovation Strategies program. The grants are broken into two categories, the i6 Challenge and the Seed Fund Support Grants, with AIMTech being a winner in the i6 group.
AIMTech is a collaboration between Southern Research and the University of Alabama at Birmingham (UAB) that was formed in 2014 to build a medical device community in the Birmingham region that can develop, prototype, and commercialize medical device technologies.
This grant will allow AIMTech to build upon and accelerate the momentum gained in its first two years of providing a connection between health care need and engineering solutions in medical devices.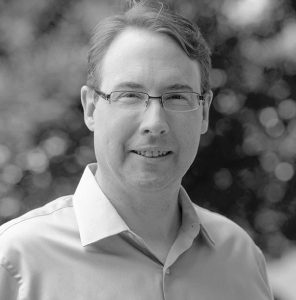 "This is a win for the Birmingham community," said Robert Hergenrother, Ph.D., director of AIMTech and Southern Research's director of medical technology development. "Led by U.S. Senator Richard Shelby, I would like to thank all of the federal, state, and local elected officials in Alabama who supported us in this effort.
"These funds will let us continue to make significant progress toward commercializing inventions by focusing on idea development, customer discovery and market validation, and prototyping through our regional connectivity to Birmingham's world-class medical knowledge, precision engineering, manufacturing, and commercial assets," Hergenrother added.
FILLING UNMET NEEDS
AIMTech's regional network of collaboration with its strategic partners is growing, with active support from healthcare systems such as Children's of Alabama, St. Vincent's Health System, and American Sports Medicine Institute. Along with UAB, these institutions make up the significant portion of the greater Birmingham medical community.
Additional assistance and support of AIMTech's efforts continues to come from various leading business voices in the community, such as the Economic Development Partnership of Alabama and the Birmingham Business Alliance.
"The AIMTech Proof of Concept Center fills an unmet need in the Birmingham region to provide expertise, tools and resources to entrepreneurs and clinicians as they look to turn their medical technology ideas into reality," said Greg Canfield, secretary of the Alabama Department of Commerce. "This award will help expand AIMTech's reach in the Birmingham region, benefiting healthcare providers, entrepreneurs, and ultimately, patients."
The vision for AIMTech's proof-of-concept center is to ultimately be part of a regional medical device commercialization center that can assist and enable regional medical device ideas to be brought from concept to clinic, involving investors, regional colleges, startup companies and commercial partners.
With a mission statement that mirrors the i6 Challenge project outputs of innovation, regional connectivity, and commercialization of research, AIMTech is determined to grow its capabilities and make the greater Birmingham area an international center for medical device research and development.
AIMTech unveiled its first product, a force-induced treadmill called the ResistX, earlier this year.