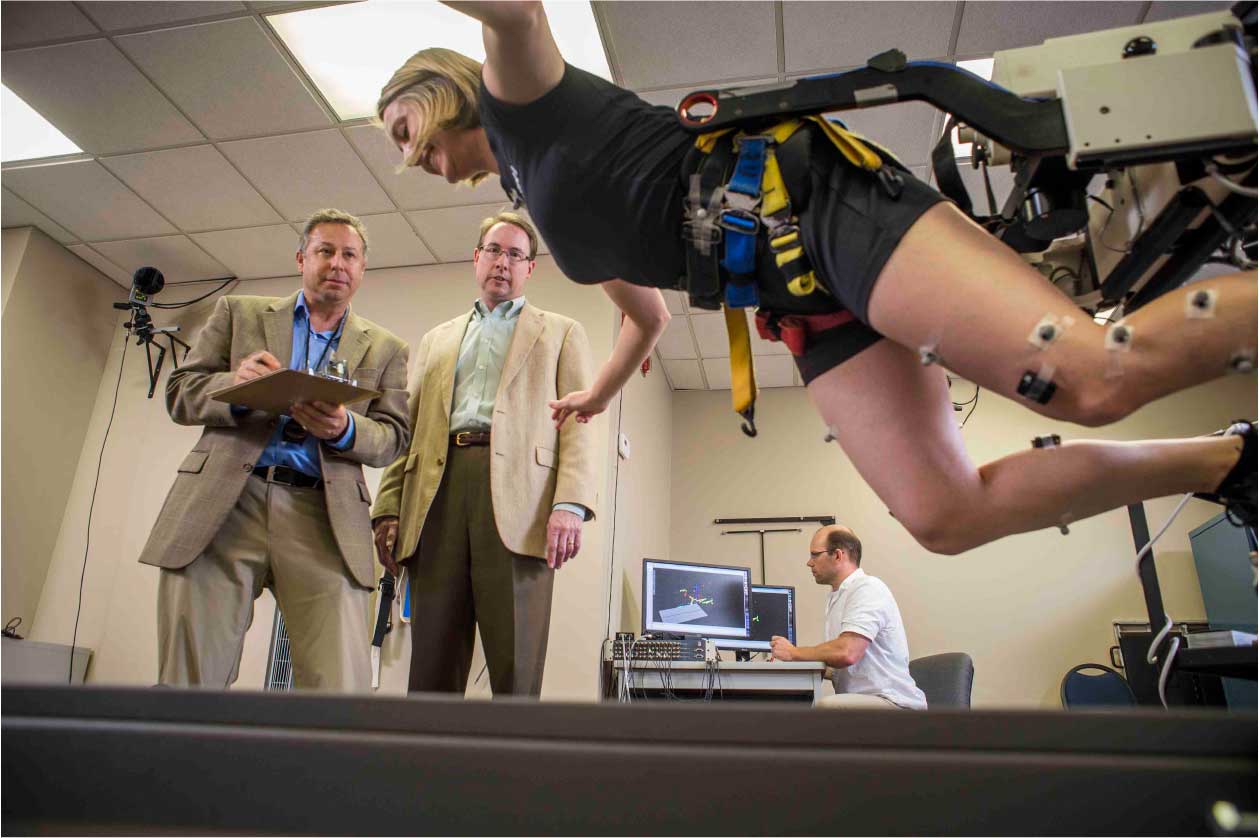 BIRMINGHAM, Ala. – November 4, 2014 – Southern Research Institute, developer of seven FDA-approved cancer drugs, and the University of Alabama at Birmingham, a leading research institution ranked 23rd nationally in NIH funding, have partnered to develop new medical devices to improve healthcare in the U.S. and around the globe.
A medical device is any medical instrument, as opposed to a drug, that is used to diagnose, prevent or treat a disease or medical condition. New diagnostic imaging, surgical tools and therapeutic implants are examples of what the U.S. Food & Drug Administration defines as medical devices.
Five Key Areas of Focus
The strategic partnership, which is called the Alliance for Innovative Medical Technology (AIMTech), combines the research and discovery expertise of Southern Research Institute scientists and engineers and UAB biomedical engineers and clinicians. They'll take a patient-centric approach to medical technology development in five key areas:
Cardiology
Orthopedics
Ophthalmology
Rehabilitation Engineering
Trauma
Southern Research Institute and UAB researchers will work together to create medical devices across all five specializations. The goal is for the first group of AIMTech-created medical devices to hit the market by 2020. By comparison, it can take 10 years to create an FDA-approved drug.
Creating New Jobs
The idea for the new alliance arose from discussions between Art Tipton, Ph.D., president and CEO of Southern Research Institute, and Timothy Wick, Ph.D., chair of the UAB Department of Biomedical Engineering. Tipton holds 34 U.S. patents, helped lead the growth of three pharmaceutical/biotech companies, and launched four commercial products.
"Partnering with UAB on this initiative allows us to accelerate commercialization of medical technologies, improve healthcare delivery and outcomes, and generate economic development and growth," said Tipton. "This is also an opportunity to develop a lucrative business unit that will potentially create a number of new companies and jobs within the rapidly-growing biomedical engineering industry."
"Our partnership with Southern Research Institute in the Alabama Drug Discovery Alliance has already been a tremendous success," said UAB President Ray L. Watts, M.D. "We have approximately 18 new disease-changing therapies in the ADDA pipeline. We're pushing hard to bring them to market as new treatments as rapidly as possible, which could have incredible health care and economic development implications. We envision a similar impact with the AIMTech collaboration."
Watts, who is both a physician and an engineer, understands the importance of design in the development of new medical devices.
Robert Hergenrother, Ph.D., Director of AIMTech
Tipton hired Robert Hergenrother, Ph.D., to lead the new alliance. Hergenrother has led the creation of 15 neurovascular, diagnostic, wound care, and orthopedic medical devices during his career. He ran research and development for the medical device business unit of Minnesota-based SurModics and led a team of engineers at California-based Target Therapeutics, now Stryker Neurovascular. Eighteen of his inventions have been patented in the U.S. Hergenrother has also been appointed professor in UAB's biomedical engineering department.
How It Will Work
AIMTech will invent the new medical devices, help raise venture capital, establish small medical device companies, and manage the clinical trial and FDA approval processes. Major medical device companies will manufacture and sell the devices.
AIMTech will gain a return on investment through research grants, licensing, royalty fees and equity arrangements.
"We have all the ingredients here to create a powerhouse in the medical device industry," said Hergenrother. "But what's more exciting than that, is knowing that we'll be creating the technology that will help patents live longer and more active lives."
"The regional investment community is excited to see these two Birmingham powerhouses coming together to develop medical devices," said Robert L. Crutchfield, general partner, Harbert Venture Partners. "Combining the research and innovation development resources at UAB with the commercialization expertise, experience, and capabilities at Southern Research Institute should create value by increasing the number of UAB commercial spin outs."
Key Industry Facts
According to the U.S. Department of Commerce, the U.S. medical device industry is expected to grow nearly 21 percent to $133 billion by 2016. The Bureau of Labor Statistics projects 27 percent job growth in the industry between 2012 and 2022, with a median pay of about $87,000 a year.
The U.S. is the largest medical device market in the world.
There are more than 6,500 medical device companies in the U.S.
Eighty percent of medical device companies have fewer than 50 employees.
Most medical device companies are located in California, Florida, New York, Pennsylvania, Michigan, Massachusetts, Illinois, Minnesota and Georgia.
Collaborations have led to recent advances in neuro-stimulators, stent technologies, biomarkers, robotic assistance, and electronic device implants.
U.S. exports of medical devices exceeded $44 billion in 2012 – a seven percent increase from 2011.