Southern Research and Japan's Ina Research announced today they have formed a partnership that calls for Ina to help connect Southern Research with potential new customers for drug development services in the country with the world's third largest pharmaceutical industry.
Under an agreement finalized in March, Ina Research now represents Southern Research as a sales agent and distributor to promote the Birmingham-based organization's research services and capabilities in Japan.
"As two organizations focusing on the development of novel therapeutics, Southern Research and Ina Research share many cultural similarities, so this alliance has the potential to drive synergies between us," said Art Tipton, Ph.D., president and CEO of Southern Research. "The partnership we have forged together also opens the door to possible scientific collaborations in the future."
Kenshi Nakagawa, president and CEO of Ina Research, said the collaboration with Southern Research will serve to advance the missions of both organizations.
"Our partnership elevates the possibility that, working as a team, we can make important contributions to new drug development," Nakagawa said.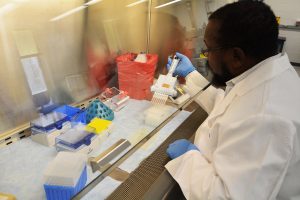 The partnership gives Southern Research immediate access to Ina's established Japanese customer network, which includes around 90 pharmaceutical companies, 40 academic institutions and 30 chemical companies.
To boost sales and support revenue growth for Southern Research in Japan, Ina has launched a marketing campaign to elevate awareness of its U.S. partner in the industry and raise its profile at top Japanese scientific conferences.
In addition, Ina is forming a sales support team to create business opportunities for Southern Research in Japan, whose pharmaceutical market is projected to approach $80 billion in value next year, according to consulting firm GlobalData.
RESEARCH SPECIALTIES
Founded in 1974, Ina Research's headquarters is in the city of Ina, located in the Nagano prefecture, and it operates offices in Tokyo and the Philippines. The firm's shares are traded publicly on the JASDAQ exchange.
Ina's scientists primarily conduct analysis and safety and efficacy studies for customers in the pharmaceutical industry, though the organization also works with companies that produce agricultural chemicals and medical equipment.
Research specialties including drug dependence studies, efficacy studies for central nervous system therapies, cancer studies, reproductive and developmental toxicity studies, and animal models.
Today, Ina is collaborating with Shinshu University to establish a research center on Ina's campus to conduct non-clinical safety studies for CAR-T therapy, a promising form of immuno-oncology treatment. The project is funded by the Japan Agency for Medical Research and Development.
Southern Research's work in drug discovery and development in fields including cancer and infectious disease stretches back decades.
The organization's laboratories conduct research for government agencies such as the National Institutes of Health (NIH), the National Institute of Allergy and Infectious Diseases (NIAID) and the Biomedical Advanced Research and Development Authority (BARDA), as well as for commercial clients.
Southern Research's Drug Development division provides clients with a wide variety of nonclinical and clinical trial support services. It conducts in vitro and in vivo testing of small molecule compounds, vaccines, biologics and other test articles in therapeutic areas including infectious diseases, CNS disorders and cancer.