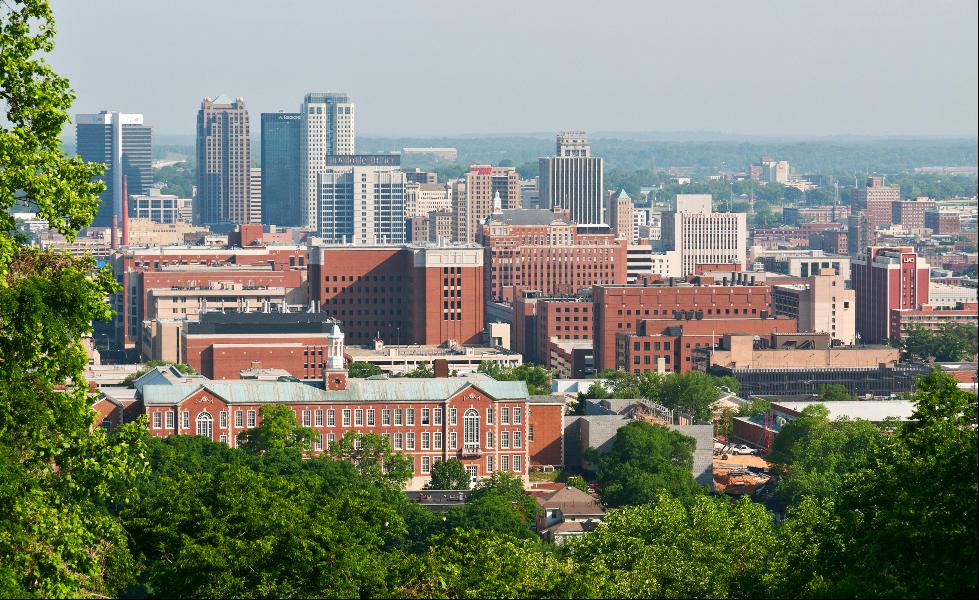 Birmingham Innovation Week is an annual celebration of innovation in Birmingham, Alabama. Throughout the week, at various venues, speaking and networking events take place all over the city, featuring the inventors, investors, entrepreneurs, supporters, and catalysts that drive local progress. This year, Birmingham Innovation Week is Aug. 31 – Sept. 4, 2015, and Southern Research is pleased to host two events in conjunction with this unique initiative.
Join us Wednesday, September 2, 3:30 – 5:00 p.m. at our Engineering Research Facility for a lively session about Southern Research, featuring leading Southern Research scientists and engineers. Each speaker represents our four divisions – drug discovery, drug development, engineering, and energy and environment – as well as our newest medical devices initiative AIMTech. Contact Southern Research Director, External Affairs Watson Donald to sign up for this event.
Speaker Line Up
3:30-4:00 – Art Tipton – President and CEO
4:00-4:10 – Jim Tucker – Director, Materials Research (Engineering Division)
4:10-4:20 – Michelle Valderas – Senior Project Leader (Drug Development Division)
4:20-4:30 – Corey Tyree – Director, AL Energy and Environment (Energy & Environment Division)
4:30-4:40 – John Gerdes – Senior Research Fellow (Drug Discovery Division)
4:40-4:50 – Bob Hergenrother – Director, Alliance for Innovative Medical Technology (Medical Devices)
4:50-5:00 – Closing / Final Q&A
Make sure to stick around afterward, 5:00 – 7:00 p.m., for the Birmingham Business Alliance Business@Sunset event, sponsored by America's First Federal Credit Union. Enjoy drinks and appetizers, networking, and view the Southeastern Solar Research Center. Register now for this event.
Our Engineering Research Facility is located at 757 Tom Martin Drive, Birmingham, AL 35211.