High school students from across Alabama got a hands-on learning experience at Southern Research on Tuesday.
More than 70 students, who hail from Jefferson, Walker, Blount, Talladega and Morgan counties, were part of the organization's STEM Day activities.
The event showcases Southern Research's far-reaching capabilities involving drug discovery, drug development, engineering, energy and the environment, while offering a glimpse into the daily routine of scientists and researchers.
"I'm excited to get my hands on some really cool technology," said Tavaria Johnson, a sophomore at Childersburg High School.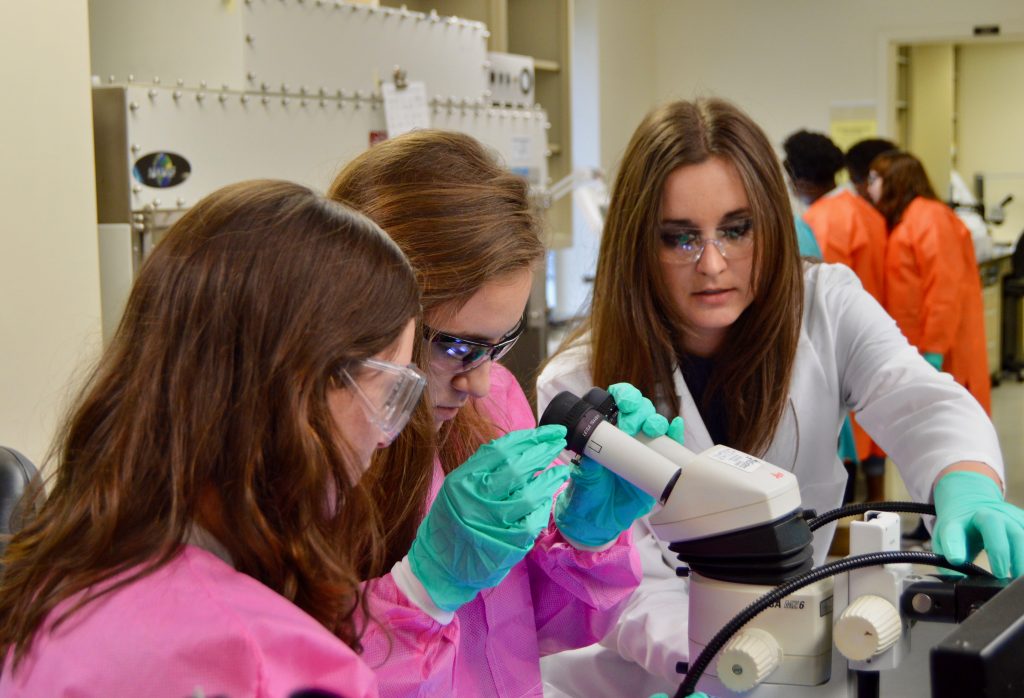 Johnson said she plans a career in neurosurgery, and she's fascinated by the advancements in drug development that have shed new light on the body's nervous system.
"We have these diseases that people don't think are curable, but we also have these awesome scientists who work daily to solve these problems," she said.
STIMULATING INTEREST
STEM Day is designed to get students excited about science, said Kathryn Lanier, Ph.D., the organization's first STEM Education Outreach Director.
"We want them to see what the life of an everyday scientist looks like," she said. "A lot of these students don't have exposure to what an actual career in science and engineering would look like. This is a great time for them to come and experience firsthand what our scientists and engineers do."
Half of the students spent the day at Southern Research's Southside campus, while the other half visited the Oxmoor campus. At both sites, they ate lunch while scientists and engineers gave an overview of their work.
The students included those from Childersburg, Ramsay, Holy Family Cristo Rey, Homewood, Jasper and Falkville high schools. Local homeschool students also were a part of the group.
Beth Kennedy, vice principal and director of career and tech education at Jasper High School, said STEM Day offers students valuable insight.
"Every time we can get them into a working environment and every time we can expose them to scientists and professionals in a field they're interested in, they can see that this can be their future," she said. "This is attainable for them, and it's right here close to home."
INSPIRING STUDENTS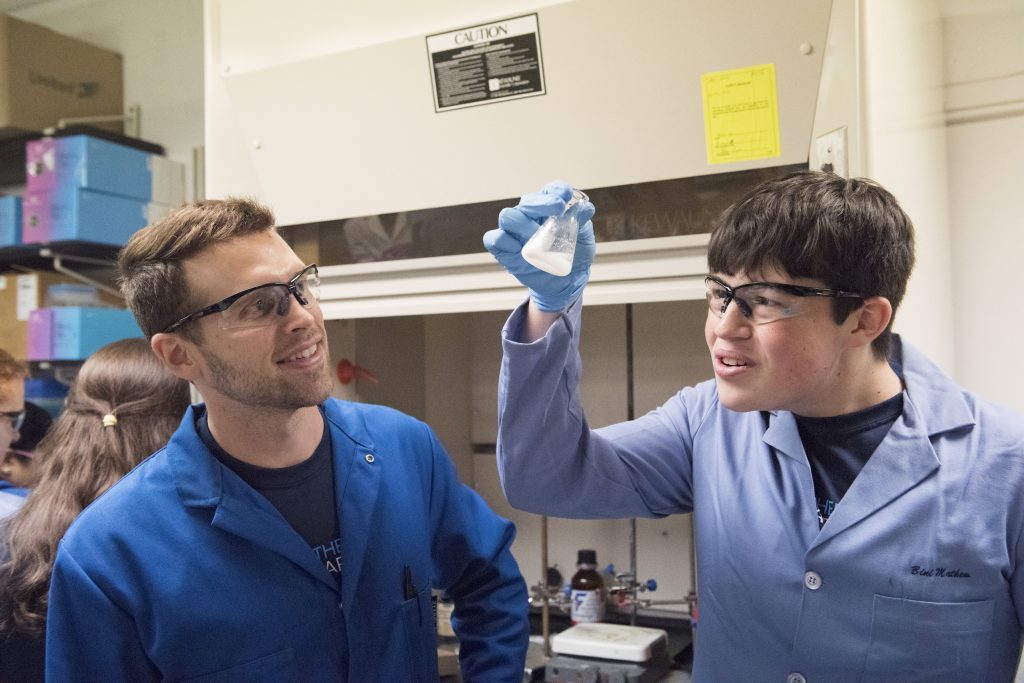 Southern Research's efforts to boost STEM education in Alabama go far beyond a one-day event. The organization's hiring of Lanier earlier this year is part of a broader goal to inspire more young people across Alabama to pursue careers in science and engineering.
She is working to create hands-on learning experiences that focus on science, technology, engineering and math for students.
"I have the coolest job in the world, and I love it even more every day. I'm developing a STEM outreach program to reach students and teachers across the state. The long-term goal is to increase their interest in STEM and also to make them better at it," Lanier said.
Greater numbers of students entering STEM careers increases the local pool of talent for future employees. But more importantly, Lanier said, this is a way for Southern Research to give back to local communities.
"Our motivation is that we want to impact these kids in Alabama who are often forgotten, who don't have as many opportunities as kids in a technology hub would have," she said. "We want to spark their interest and learning in these fields."
Jessica Moore, AP physics teacher at Jasper High School, brought eight students, all seniors who are in the midst of making important decisions about college and their course of study.
"I'm happy for them to be exposed to what is offered here at Southern Research, and maybe that will help them narrow down what they want to do in the future," she said.