Southern Research announced today that Kazutoshi (Kazu) Nakazawa, M.D., Ph.D., whose work has explored how abnormalities in brain circuitry can trigger complex mental disorders, has joined the Birmingham-based organization's Neuroscience Department as a Fellow.
Nakazawa arrives at a time when Southern Research is substantially expanding the resources and capabilities of its Neuroscience Department, which focuses on improving the understanding of the mechanisms underlying complex neuropsychiatric and neurodegenerative disorders.
"Kazu has a unique understanding of animal models and how brain circuits are organized and affected in schizophrenia and related disorders, so he is a great addition to our staff," said Rita Cowell, Ph.D., Fellow and Chair of the Neuroscience Department.
INNOVATIVE TECHNIQUES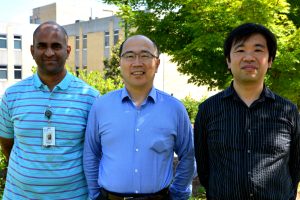 Nakazawa's laboratory is investigating neuronal dysfunction in key portions of the brain and how malfunctions in these systems lead to mental disorders. Neurons are the core of the brain's signaling system, and abnormality in their connectivity is linked to serious mental disorders.
A portion of his research has focused on a particular type of neuron in the cerebral cortex called inhibitory interneurons. Interneurons regulate and synchronize the activity of other neurons, and are affected by many brain disorders, including serious mental illnesses such as schizophrenia and severe depression.
In addition, the Nakazawa lab is utilizing new techniques that allow scientists to make in vivo recordings of brain activity in animal models, which can provide insight into difficult-to-monitor episodes such as hallucinations tied to schizophrenia.
"This will allow us to look at how neurons work together in groups to produce complex behaviors. To link any kind of cellular or molecular event to a behavior, you have to see how all the cells are working together," Cowell said.
"What he is doing is conceptually and technically innovative, and it will help all of the projects that we are working on."
EXPANDING CAPABILITIES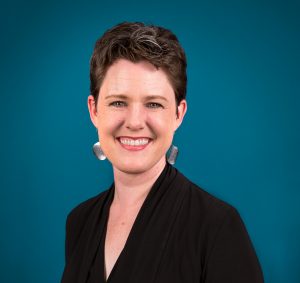 Nakazawa received medical and doctoral degrees from the Department of Microbiology at the Keio University School of Medicine in Tokyo. His post-doctoral training took place at the Riken Institute in Wako, Japan, where he focused on the mechanisms of long-term depression.
After seven years at the Massachusetts Institute of Technology studying the mechanism of hippocampal memory, he joined the National Institute of Mental Health in 2003 as a faculty member. His lab began studying the pathophysiology of schizophrenia in mice models.
In 2013, Nakazawa joined the faculty of the Department of Psychiatry and Behavioral Neurobiology at the University of Alabama at Birmingham, where he also served as an investigator at the McKnight Brain Institute.
"I am excited to join Southern Research because this move will give me the opportunity to expand my technical capabilities and to collaborate with talented experts to pursue the development of novel therapeutics for these debilitating mental conditions," Nakazawa said.
---
Stay up-to-date with SR's research, discoveries, upcoming events and more: sign up for our monthly newsletter.