Southern Research infectious disease researcher Tim Sellati, Ph.D., will join an Alabama delegation on a trade mission to Germany and Denmark next week that aims to raise the profile of the state's bioscience sector and create pathways for collaboration.
Kicking off Monday, the "Alabama Life Sciences Trade and Investment Mission" features high-level networking events, expert briefings, presentations, and visits to biotechnology parks in Berlin and Copenhagen.
"Participating in Alabama's European bio-focused trade mission provides Southern Research with an opportunity to showcase our organization's extensive capabilities in life sciences while also sharing valuable information about the scope and vitality of the state's biosciences sector," said Art Tipton, Ph.D., president and CEO.
"As a group, the Alabama trade mission delegation can make connections and build relationships with counterparts in Germany and Denmark that can lead to productive research partnerships and strategic collaborations," Tipton added.
Both Germany and Denmark have substantial life sciences industry concentrations. Germany is a leading international biotech hub and a primary location for pharmaceutical research and production. Denmark possesses an extensive research and development network and Europe's largest commercial drug pipeline.
COMMUNICATING CAPABILITIES
Sellati, Distinguished Fellow and Chair of the Infectious Disease Department in Southern Research's Drug Discovery Division, said he will share details about the Birmingham-based non-profit organization's expertise in life sciences during presentations in both Berlin and Copenhagen.
"We obviously have a lot to be proud of in terms of our drug discovery and drug development capabilities," Sellati said. "What I want to achieve by attending this mission is to communicate the diverse capabilities of Southern Research to groups in Europe."
Sellati said Southern Research and Alabama's emerging life sciences sector can benefit from collaborative opportunities and connections developed on the trip to the European bioscience hotbeds.
"The best science — whether it is basic research, translational research, drug discovery or drug development — simply cannot be done in a silo," he said. "No one individual, no one institution has cornered the market on all the details necessary to move an idea from that light-bulb moment into a clinic so it can help a patient. It's going to have to build upon a teamwork effort."
In addition, interest in establishing broad international research partnerships is increasing within the scientific community as pressures build on government research funding, Sellati added.
"That's really what is necessary to tackle some of the most significant public health challenges that we face, whether it be Ebola, Zika virus, Lyme disease, HIV/AIDS, or influenza," he said.
"We know it is not a matter of if but when the world will face another influenza pandemic. We have no idea what Mother Nature has in store for us next month, next year, five years from now, in terms of infectious disease challenges."
BIOTECH PARKS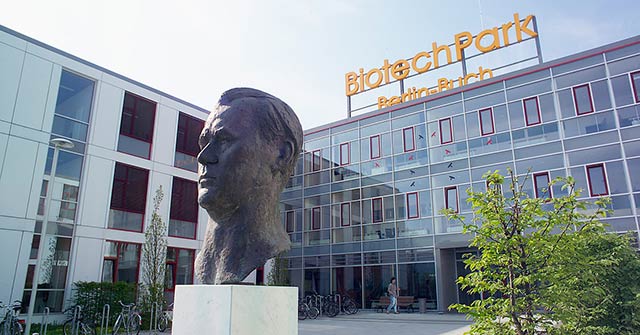 While in Berlin, the Alabama delegation will visit BiotechPark Berlin-Buch, one of the largest such facilities in Germany, with more than 60 companies carrying out research, development and production. The team will also visit Bayer's CoLaborator, an incubator for startups on the company's campus.
In Denmark, there will be a tour of the Copenhagen BioScience Park (COBIS), a facility in the heart of the Medicon Valley bio-cluster that houses labs, startups and mid-size companies.
Greg Canfield, secretary of the Alabama Department of Commerce, is leading the life sciences trade mission, which begins in Berlin on Monday and concludes in Copenhagen on Friday.
The Alabama delegation includes two dozen representatives of bioscience organizations and companies, economic development specialists, elected leaders, and university officials.