For almost three years, Southern Research's Director of Energy & Environment Tim Hansen, P.E., has been working with scientists around the world to formulate an international standard for evaluating new environmental technologies.
Put forth through the International Organization for Standardization in ISO 14034, standard establishes a framework for the verification of testing for innovative, environmentally beneficial products. Every year, global demand for these technologies is growing as companies seek to meet new environmental regulations, achieve sustainability goals, or lower their carbon footprints.
During the development of this standard, Hansen served as the designated U.S. technical expert to the working group for ISO 14034.
In this role, he provided input on the content of the standard, managed input and comments on drafts from the U.S. team, and represented their interests at semiannual international meetings. He also delivered presentations at workshops on the ISO standard that summarized the U.S. perspective on Environmental Technology Verification (ETV).
"ISO 14034 is a new international standard that will establish a framework for how to do high-quality, consistent evaluations and verifications of new, innovative technologies that can impact the environment," Hansen said.
QUALITY ASSURANCE
By making the evaluations more consistent, manufacturers can prove the reliability of their performance claims, and potential buyers can identify technology that fits their needs and compare it to other products on the market. More consistency in testing allows consumers to have more faith in the results of these tests.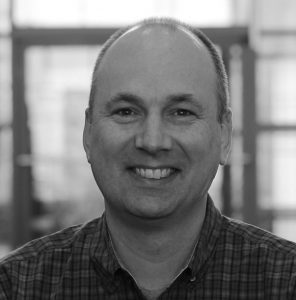 "One of the goals is to make sure that technology evaluations, done under the ISO 14034 standard, are conducted with a certain level of quality," Hansen said.
Earlier this year, Southern Research participated in a technology evaluation using a draft of the standard in partnership with Environment Canada and Canada's ETV execution partner, Globe Performance Solutions (GPS). In this test, Southern Research tested an organic Rankine cycle generator provided by Electratherm that uses waste heat from a diesel generator's exhaust to produce additional electric power.
"GPS used the draft version of the standard to perform the verification of our test results and Electratherm's energy efficiency performance claim," Hansen said. "The goal was to utilize the ISO standard and provide feedback to Environment Canada on any issues with the implementation as a case study and learning tool."
ISO 14034 seeks to ensure rigorous, independent, high-quality evaluations are done by establishing accepted management and testing practices, reporting requirements, and verification principles. Through these evaluations, producers gain independently verified data to use in marketing, and the perceived risk of adopting new technologies is lessened for buyers and investors.
In addition to aiding decisions about technology adoption, these standards can also provide clear information to legislators and regulators about how these technologies work.
For this standard to be put into practice in the U.S., it will need to be adopted by the American National Standards Institute. That process is under way, Hansen said, and should be completed by early 2017.
EVALUATING CLEAN TECHNOLOGIES
Hansen's work on ISO 14034 is far from his first encounter with Environmental Technology Verification (ETV) research. In fact, Southern Research scientists have been working on ETV since the mid-1990s.
"We were one of the original partners on the EPA's ETV program," Hansen said. "The original driver for environmental technology verification (ETV) research was that it's hard to make decisions on which technologies to use and which are beneficial because there are so many coming out with marketing claims."
For almost two decades, their work was mainly focused on greenhouse gas mitigation technology. The Southern Research center tested and evaluated more than 40 technologies under this program.
"We've continued doing those kinds of test and evaluation programs for a variety of government and commercial customers using similar methodology since then."
At the time, the EPA's ETV program and the Southern Research Greenhouse Gas Technology Center were the first of their kind in the world. Other countries began to establish similar programs.
"As those other programs got established, we started looking for ways we could share information or share results of verifications," Hansen said. "We had to make sure we were all doing it the same way, so one of the approaches was to develop an international standard. The idea was first brought up in the 2000s, and we decided to pursue an ISO standard."
Going forward, Southern Research is in a unique position.
"We can be a verifier of technology, making sure the evaluation process and test data are verified and up to the ISO 14034 requirements, or we can be the testing body that actually does the testing work and partner with other independent groups that verify our work," Hansen said.
"The ETV process was really put in place to help people get the information and data on how these technologies perform so they can make decisions about what technologies to implement," he added. "There are a variety of ways these developments could actually impact the population, the environment, and public health."