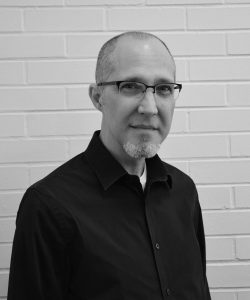 BIRMINGHAM, Ala. – April 7, 2016 – Paul Bushdid, Ph.D., has joined Southern Research to lead its Developmental & Reproductive Toxicology (DART) program, which performs complex preclinical studies to ensure that potential medicines, nutraceuticals and environmental chemicals don't endanger unborn children and pregnant women, and don't negatively affect fertility in men and women.
Bushdid brings extensive experience as a study director and investigative team leader to the Birmingham-based institute, which is involved in a critical research program to evaluate the long-term health effects of chemical exposures early in life.
Prior to joining Southern Research this month, Bushdid worked for 13 years at global pharmaceutical company GlaxoSmithKline, where he headed an Investigative Developmental Toxicology group. In this role, he managed a team of study directors and technical scientists focusing on teratogens, or agents that can cause birth defects or halt pregnancies.
At GlaxoSmithKline, Bushdid's team was also involved in DART assessments of traditional Chinese medicines, study designs needed for cell and gene therapy products, and data requirements for the use of nanomaterials in non-clinical development.
"I am excited and ready to act as a resource for the growth and development of the DART program at Southern Research," Bushdid said. "Our goal is simple but important – protect the children."
CRITICAL MISSION
Southern Research's DART program provides a full range of safety evaluation services and Good Laboratory Practice-compliant assessments that determine a chemical's effects on fertility, fetal development and post-natal outcomes.
In 2013, Southern Research was awarded a contract from the National Institute of Environmental Health Sciences to study the potential impact on early-life exposure to certain chemicals, and to determine their effects on development and reproductive systems. The contract has a potential value of $70 million over 10 years.
"The reproductive toxicology studies we perform at Southern Research are necessary to ensure new materials do not pose a health hazard to unborn children and mothers," said Art Tipton, Ph.D., president and CEO. "We are thrilled Paul is bringing his expertise and leadership abilities to SR to direct the critical mission of our DART program."
Bushdid received a Ph.D. in microbiology and immunology from the Vanderbilt University School of Medicine in 2000 and served as a post-doctoral fellow at the Cincinnati Children's Hospital Medical Center before joining GlaxoSmithKline in 2003.
About Southern Research
Southern Research is a not-for-profit 501(c)(3) organization with more than 400 scientists and engineers working across four divisions: drug discovery, drug development, engineering, and energy and environment. We work on behalf of the National Cancer Institute, National Institutes of Health, the U.S. Department of Defense, the U.S. Department of Energy, NASA, major aerospace firms, utility companies, and other private and government organizations as we solve the world's hardest problems. SR, founded in 1941, is headquartered in Birmingham with additional laboratories and offices in Wilsonville and Huntsville, Alabama; Frederick, Maryland; Durham, North Carolina; Cartersville, Georgia; and Houston.