Southern Research has become the first organization in the United States to earn accreditation under ISO 14034, a new international standard for evaluating and verifying environmental technologies that was recently adopted by the American National Standards Institute.
The decision from the ANSI-ASQ National Accreditation Board (ANAB), the largest multi-disciplinary accreditation body in North America, reflects Southern Research's deep capabilities in environmental technologies verification (ETV) and a track record in the field that dates back more than two decades.
ETV is a process providing independent and credible information on new environmental technologies by verifying that performance claims are complete, fair, and based on reliable test results. ANAB's ETV accreditation program supports the advancement of innovative environmental technologies to meet environmental priorities.
"With new environmental technologies developed to save resources and reduce costs, an independent assessment is required to ensure a product's environmental claims are true and verified," ANAB Vice President Doug Leonard said. "Organizations accredited under our ETV program can provide an assessment of a technology's environmental potential and value."
To become accredited under ANAB's program, an organization must meet the requirements of ISO/IEC 17020, the international standard for operating bodies performing inspection, as well as ISO 14034.
UNIFORM APPROACH
Published in 2016, ISO 14034 is the first international standard aimed at creating a uniform approach to the ETV process. It specifies principles, procedures, and requirements, and is designed to deliver multiple benefits to enhance confidence in the selection of technologies that add environmental value.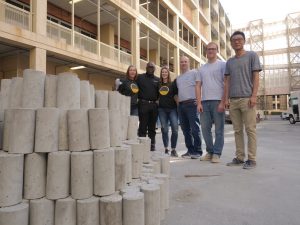 "Southern Research is proud to be the first accredited organization under ANAB's ETV program. For 25 years, we have supported the development and evaluation of innovative, clean technologies, from lab through commercial field deployments. We have always focused on providing high quality data and information about the performance and impacts of innovative environmental technologies," said Tim Hansen, P.E., director of Cleantech Engineering Services at Southern Research.
"But, now they will carry the weight of an ANAB accredited program, and an ISO standard that encourages international recognition of results. We hope these efforts will help address continuing environmental challenges and provide credible data to investors, purchasers and end users of these potential solutions," he added.
Hansen was heavily involved in the development of ISO 14034, serving as the designated U.S. technical expert for the working group that provided key input on its requirements.
He said the standard was needed because independent measurement and validation of technologies is an essential part of the commercialization process. Over the years, Southern Research has developed protocols and verification procedures to evaluate innovative clean technologies and provide an independent assessment of whether a technology can do what a developer claims it can.
"We can test and evaluate while you're still tinkering with the proof of concept on the laboratory scale all the way through commercial scale technology deployed in the field in a real working environment," Hansen said. "We have scientists, engineers, facilities, and capabilities to address that whole range of energy and environmental technology development and testing programs."
Birmingham-based Southern Research has performed independent, high-quality environmental technology verification (ETV) services to a wide range of sponsors for more than two decades. Its ETV team is currently involved in the final round of the NRG COSIA Carbon XPRIZE, working to validate the technologies of teams seeking to turn carbon dioxide emissions into useful products.
---
Stay up-to-date with SR's research, discoveries, upcoming events and more: sign up for our monthly newsletter.