The 2017-18 influenza season was brutal, with nearly 49 million Americans sickened by the flu and almost 1 million of them ending up in the hospital. The death toll was estimated at 79,400.
The most severe influenza outbreak since the 2009 global pandemic was worsened by the fact that the seasonal flu vaccine was less effective than usual. With another flu season just beginning, a question is emerging: Is there a better way to produce vaccines that will boost their overall effectiveness?
To find out, Southern Research is working to help key government health agencies explore a novel approach to creating next-generation flu vaccines that offer more protection and greater predictability.
Typically, flu vaccines are developed based on their ability to prompt the immune system to make antibodies against the most abundant protein on the surface of the influenza virus, known as hemagglutinin, or HA.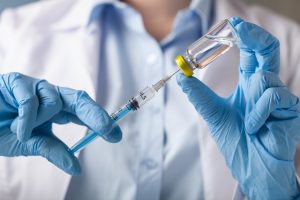 But Southern Research scientists are investigating whether a second surface protein, called neuraminidase, or NA, could also be targeted to give vaccines a higher level of protection against flu infections.
"Yes, HA is the dominant protein, but the NA actually plays a role in how the virus infects and spreads to surrounding cells," said Landon Westfall, Ph.D., an influenza researcher in Southern Research's Drug Development division. "If you were to block both of those, do you effectively have more of a neutralizing effect?
"We're starting to take notice of the NA protein's potential."
PROVIDING PROTECTION
Usually, flu vaccines provide around 60 percent effectiveness, meaning a vaccination reduces a person's overall risk of having to seek medical care for flu illness by 60 percent.
But in some years, the protection is less.
Last year's vaccine was below par, with overall effectiveness estimated by the Centers for Disease Control and Prevention (CDC) to be 40 percent. Against the H3N2 virus, the predominant strain during the 2017-18 flu season, the vaccine's effectiveness was measured at just 25 percent.
Mutations in the vaccine virus are the most likely explanation. This mutation meant that the neutralizing antibody triggered by the vaccine wouldn't bind properly to the HA protein on the flu virus' surface, reducing effectiveness, Westfall said.
"The vaccine is grown in eggs, and the virus that was put into the eggs was not the same virus that came out," he said.
So far, this year's flu season is off to slow start, with most states reporting minimal activity as of early December. Recent data, however, indicates flu levels are on the rise throughout the United States, according to the CDC's Weekly U.S. Influenza Surveillance Report. That suggests that the vaccine is more effective this year, particularly against H1N1, the main flu strain that's circulating in the nation.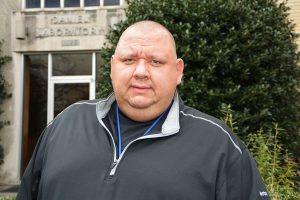 "As I recommend to everyone, even if the flu vaccine is not as effective as wewant, it still provides a level of protection," Westfall said. "It's important that everyone at least have that on board because even it if reduces the virulence of the viral infection only a little bit, it could mean the difference between life and death for some individuals."
NEW VACCINE APPROACH
Vaccine makers have long concentrated on the HA protein in the evaluation and development of their flu vaccines. Recent research, however, has shown that anti-NA antibodies may be more important than anti-HA antibodies for protecting people from severe flu systems.
Westfall said that has important implications for vaccines, which in the future could also have an NA component.
He said Southern Research is working with government health agencies to develop an assay that can better detect anti-NA antibodies as part of a clinical trial. The goal is find a combination that leads to increased efficacy and provides greater predictability about how the vaccine will protect against certain flu strains.
"We're trying to see if there is any type of proportional response between the proteins to see if the vaccine needs, say 75 percent HA and 25 percent NA, to reach an overall level of 65 percent protection," Westfall said.
Birmingham-based Southern Research has been heavily involved in U.S. government influenza programs since 2004, when H5N1, or bird flu, emerged as a serious threat. Since 2009, the organization has supported the government as a primary provider of flu vaccine testing and support.
Southern Research has worked extensively on influenza projects in support of clinical trials for the National Institutes of Health (NIH), the National Institute of Allergy and Infectious Disease (NIAID) and the Biomedical Advanced Research and Development Authority (BARDA).