Southern Research announced today that Stacey S. Kelpke, Ph.D., an experienced biomedical/bioengineering researcher, has been named program manager of its medical device technologies initiative, AIMTech.
In her new role, Kelpke oversees a program that aims to accelerate the development of early-stage medical device technologies as potential commercial products through prototyping, market validation, and other forms of assistance.
"The AIMTech initiative harnesses the power of Birmingham's world-class medical knowledge, precision engineering and manufacturing expertise to move ideas toward the medical device marketplace," said Mark J. Suto, Ph.D., vice president of Drug Discovery at Southern Research.
"Stacey has a strong background in biomedical engineering, and she possesses the talents to move AIMTech forward on its important mission."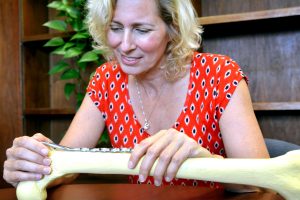 Southern Research formed AIMTech in 2014 to combine the research and discovery capabilities of the Birmingham-based non-profit organization's scientists and engineers with entrepreneurs and clinicians. The program's goal is to facilitate the development of new medical devices to improve healthcare in the U.S. and around the world.
"We're really focusing on medical technologies, which encompasses medical devices but also big data, artificial intelligence, robotics and personal management apps," Kelpke said.
"We're exploring where Southern Research fits into this space and how we can actually make an impact for the patient. That is what this is all about – impacting patient care."
AIMTech PIPELINE
Kelpke said AIMTech is well positioned to help establish the Birmingham area as a center for medical device business formation by capitalizing on the region's rich heritage in manufacturing and its dynamic healthcare sector.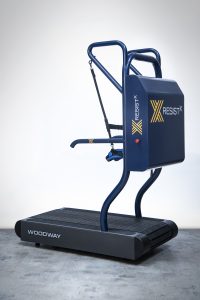 She said AIMTech operates on a solid foundation, with projects in its pipeline poised to move forward. One of those is ResistX, a unique force-induced treadmill that allows people recovering from neurological or physical disorders to exercise. The device, developed with a team from the University of Alabama at Birmingham (UAB), debuted in 2017.
Kelpke arrives at AIMTech at a time when global demand for medical device technologies is expanding at a compound annual growth rate projected to top 5 percent over the next few years. The U.S. remains the world's largest single medical device market, valued at around $156 billion, or nearly 40 percent of the global market in 2017, according to data from the U.S. Commerce Department.
Kelpke previously worked at UAB, most recently serving as licensing manager for medical devices for the university's Harbert Institute for Innovation and Entrepreneurship. Between 2013 and 2018, she negotiated license agreements with biotech and medical companies that generated more than $1.5 million in revenue.
Prior to that, she was an instructor and researcher at UAB, where she secured funding for four R&D projects and authored 11 peer-reviewed papers.
Kelpke earned a master's degree and a doctorate in biomedical engineering from UAB, as well as a bachelor's degree in mechanical engineering from Auburn University.
---
Stay up-to-date with SR's research, discoveries, upcoming events and more: sign up for our monthly newsletter.