How certain bacteria may make people more prone to asthma is one topic of three research grants jointly funded by Southern Research and the UAB School of Medicine.
These new research pilots are the latest effort to harness synergies between researchers at the University of Alabama at Birmingham and Southern Research, a Birmingham-based nonprofit research institute with nearly 400 scientists and engineers.
The two other pilots seek an improved way to develop new vaccines and a new mouse model for a potentially dangerous, hereditary deficiency shared by 400 million people worldwide.
The cooperation began with a July 2018 research retreat, sponsored by Art Tipton, Ph.D., president and chief executive officer of Southern Research, and Etty "Tika" Benveniste, Ph.D., senior vice dean for Basic Sciences in the UAB School of Medicine.
"While our researchers work together in many areas, we strongly suspected there would be additional ones that would be possible if both sides knew the research capabilities of each side better," Tipton said. "And we were correct."
"We announced at the end of it that we would fund some joint pilot programs," Benveniste said. "Proposals were submitted and reviewed, and now three programs have been funded."
This program parallels one held for the UAB School of Engineering, the College of Arts and Sciences, and Southern Research that was announced last July. That symposium was so successful it was repeated this month, and it will have additional funded programs to be announced later this year.
The one-year, $25,000 pilots were selected for intellectual merit, originality, potential to win major research funding and ability to foster collaborations between Southern Research and UAB.
Here are brief descriptions of the three pilots.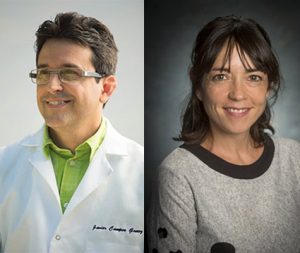 ASTHMA STUDY
This study is based on the observation that human lung infections with the bacterium Pseudomonas aeruginosa are associated with more severe chronic cases of asthma and allergic sinusitis.
This suggests that the bacteria make people more susceptible to allergic airway inflammation, and that treating the lung infection could prevent severe asthma attacks. However, P.aeruginosa is often resistant to antibiotics.
The study is led by Southern Research principal investigator Javier Campos-Gómez, Ph.D., research associate biologist in the Department of Infectious Diseases, Drug Discovery Division, and UAB principal investigator Beatriz León, Ph.D., assistant professor in the Department of Microbiology
Campos-Gómez and León will investigate a different way to stymie P.aeruginosa, by probing the molecular basis for increased susceptibility to allergic inflammation and asthma in infected patients. They have preliminary evidence that a certain metabolite of P.aeruginosa may affect the immune response to allergens, and this could offer a new path to treatment therapies.
VACCINE DEVELOPMENT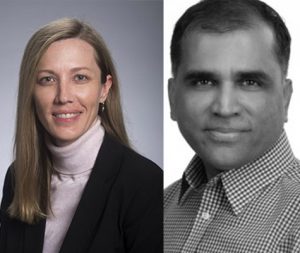 This study starts with the understanding that the bacteria found in the human gastrointestinal track are necessary for the development of our immune system. However, 85 percent of bacteria found in the guts of laboratory mice are not found in the guts of humans, implying that vaccine efficacy evaluation with regular laboratory mice might not translate to humans.
The study is led by Southern Research principal investigator Raj Kalkeri, Ph.D., MBA, subject matter expert for infectious disease research in the Drug Development division, and UAB principal investigator Braden McFarland, Ph.D., instructor in the Department of Cell, Developmental and Integrative Biology.
Kalkeri and McFarland hope to bridge the knowledge gap through vaccine evaluation in humanized microbiome mice — mice that have human donor bacteria in their gastrointestinal tracts. This might be a better model to test potential human vaccine efficacy, as well as help reveal how gut microbes affect vaccine protection.
SAFETY OF THERAPEUTIC DRUGS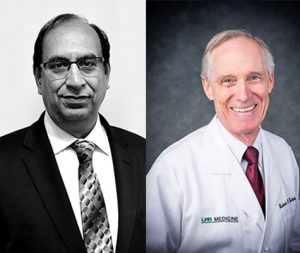 This study involves the hereditary condition called glucose 6-phosphate dehydrogenase, or G6PD, enzyme deficiency that affects more than 400 million people worldwide.
This enzyme deficiency can make people susceptible to drug-induced hemolytic anemia, and it can also limit use of several important drugs in public health. Yet development of safer drugs for these 400 million people has been hampered by lack of suitable experimental models for the enzyme deficiency.
The study is led by Southern Research principal investigator Babu L. Tekwani Ph.D., distinguished fellow and chair of infectious diseases in the Drug Discovery division, and UAB researchers in the Center for Clinical and Translational Science, Jennifer A. Croker, Ph.D., director of Administration, and Robert P. Kimberly, M.D., director.
Tekwani and colleagues will establish a model for the enzyme deficiency in humanized-immunocompromised mice, and then investigate the mechanism of drug-induced hemolytic anemia. This mouse model also should be useful to develop safer drug alternatives. Tekwani and his group are working on improving the safety of antimalarial drugs in populations with G6PD deficiency.