Southern Research announced today that April M. Brys, Ph.D., an experienced life sciences executive with a strong track record in research and leadership roles, has been named vice president of the non-profit organization's Drug Development division.
Over a long and successful career, Brys has consistently achieved strategic, financial and operational goals, making her the ideal leader for Drug Development at Southern Research, according to Art Tipton, president and CEO.
"April's strong scientific and business background brings to Southern Research the leadership we sought to continue to grow and expand our Drug Development division," Tipton said. "Her experience will be invaluable as we seek to build new capabilities within the division while also forging new relationships and identifying new business opportunities."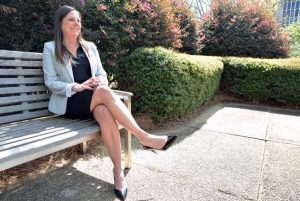 Brys, whose first day at Birmingham-based Southern Research was Monday, said she looks forward to directing growth strategies for the Drug Development division, whose wide-ranging work has included evaluating bioterror threats and combatting diseases including influenza and HIV/AIDS.
"With an impressive history of exploring how to make medicines safer, improve vaccines and develop new therapeutics, Southern Research is well positioned to continue making important contributions in these areas," Brys said.
"I am excited to join the organization and lead the effort to expand the Drug Development division's capabilities and reach this year and beyond."
Southern Research's Drug Development division provides commercial and government clients with a wide variety of nonclinical and clinical trial support services. It conducts in vitro and in vivo testing of small molecule compounds, vaccines, biologics and other test articles in therapeutic areas including infectious disease, central nervous system disorders, and cancer.
Drug Development works alongside Southern Research's Drug Discovery division to extend the Birmingham-based organization's rich heritage of helping bring novel therapeutics to market.
Southern Research scientists have discovered seven drugs used in cancer treatments and conducted critical evaluations on a large number of medicines now being used to treat patients suffering from a sweeping range of illnesses.
LEADERSHIP ROLES
Brys joins Southern Research after nearly 19 years at Columbus, Ohio-based Battelle Memorial Institute, a global non-profit applied science and technology development organization.
For the past four years, she served as director of Battelle's Clinical and Nonclinical Business Line, where she directed large multi-disciplinary research programs, managed key customer relationships and identified critical technology growth areas. In this role, Brys had full responsibility for a $120 million enterprise with a 350-person workforce serving both government and commercial market sectors.
During her tenure at Battelle, Brys also served as director of biomarker services and as a senior research scientist who rose to lead the Immunology Group within the organization's biotechnology product line.
Before joining Battelle, she spent nearly five years as a postdoctoral fellow at the Robert Wood Johnson Medical School at Rutgers University in New Jersey.
Brys earned a bachelor's degree in microbiology from Rutgers and master's of philosophy and doctorate degrees in molecular biophysics and biochemistry from Yale University.