Southern Research's Prosperity Fund, created to help revitalize Alabama's Coal Country, is taking aim at a pair of problems burdening Walker County – limited transportation options and the opioid epidemic.
Since last fall, Steven Puckett, the managing director of the Prosperity Fund, has been working closely with the Walker Area Community Foundation, Capstone Rural Health and other organizations to address these problems, which are often linked.
Thanks to a high level of cooperation, plans are already beginning to take shape that could provide new ways for Walker County residents lacking transportation to get to treatment for addiction or other ailments, or to work so they can support their families.
"We believe this can make a huge difference in Walker County," Puckett said. "We've talked to one company that has over 150 job openings but can't find people who can come to their plant to work. New transportation options will give people the opportunity to get to healthcare, to school, to their jobs and to be mobile in their lives."
Already, the Prosperity Fund and its partners are collaborating on a pilot program that is exploring how to create more transportation options for the county's residents, fueled by a $25,000 grant from the Appalachian Regional Commission (ARC).
Additional funding has been provided by the Alabama Power Foundation, the Community Foundation of Alabama, the Walker Area Community Foundation, Central 6 AlabamaWorks, and the Birmingham Business Alliance.
The group's goal is to create an on-demand transportation service in Walker County, Puckett said.
Other important partners are the Regional Planning Commission of Greater Birmingham, the United Way of Central Alabama and MoovMo, a ride-sharing startup based in Birmingham that specializes in transporting the disabled.
"What intrigues me is that if this idea of a rural ride hailing service is successful, an ambitious individual could turn this into a model for other areas facing the same issues," said Paul Kennedy, president of the Walker Area Community Foundation. "There is also the potential for small-business startups to provide some of these rides."
OPIOID INTERSECTION
Walker County's transportation problems intersect with another major issue for many residents there -– opioid addiction treatment and recovery.
"As part of this whole process in looking at prevention, treatment and recovery, an ongoing barrier we run into is that transportation is an issue," said Rachel Puckett of Capstone Rural Health. "That spans across healthcare, education, anything you can talk about – transportation is a barrier."
Capstone is focused on identifying ways to address Walker County's growing opioid crisis through a grant from the U.S. Health Resources & Services Administration, or HRSA, which seeks to improve health care in underserved communities.
Data from the Centers of Disease Control and Prevention show that Walker County had Alabama's highest opioid prescription rate in 2017, with 216 prescriptions for every 100 residents. While that's down from 2011, when the prescribing rate was 340 per 100 residents, Walker County's 2017 figure is still more than three times the national average.
Capstone's Puckett said transportation challenges in Walker County complicate matters for many residents seeking treatment and long-term recovery.
"We can subsidize costs of some transportation for services, but that doesn't really address the larger issue as we try to help people find a stable recovery where they can have stable employment and manage other things in their daily lives," said Puckett, program manager for Capstone's HRSA grant.
PROVIDING SUPPORT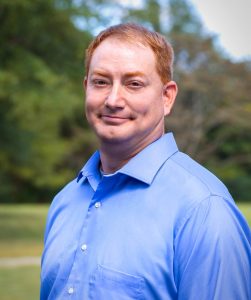 Meanwhile, Southern Research's Prosperity Fund is helping the Walker County coalition zero in on new funding opportunities.
After the Prosperity Fund's Puckett identified an opportunity with the ARC, Capstone is pursuing a $1.5 million POWER grant to construct a residential substance abuse disorder treatment facility. The Walker County Commission has pledged $450,000 in matching funds for the project.
"There are no long-term drug treatment centers in the Walker County region," Puckett said. "We're trying to get longer-term treatment plans in place and to get people back to work as part of a stable recovery."
To help the group get a deeper understanding of how the opioid and transportation issues are impacting Walker County, Puckett has brought in a team of students from the University of Alabama's STEM Path to the MBA program.
The students have conducted research on transportation topics and studied the opioid epidemic. They travel to Walker County every month to present findings, including economic impact assessments and recommendations on best practices. (A previous UA student team studied issues affecting Walker County's timber industry.)
Kennedy at the Walker Area Community Foundation said the contributions of Puckett and the Prosperity Fund have been invaluable to the effort to overcome two of the county's most pressing problems.
"Steven has acted as an advocate for Walker County and helped us establish a brain trust of individuals who have parts of the solution," Kennedy said. "Having an advocate of the caliber of Southern Research just makes everyone pay more attention. It's instant credibility, and that is political capital we have used."
HITTING GOALS
With the backing of ARC, Southern Research launched the Prosperity Fund in 2017 to accelerate economic vitality and spark job creation in four Alabama counties rocked by the coal industry's steep downturn.
Besides Walker, the other counties served by the $2.4 million initiative are Fayette, Tuscaloosa and Jefferson, which together make up the core of Alabama's Coal Country.
When it launched, the Prosperity Fund set goals of assisting 10 existing businesses and 10 startups, while also creating at least 80 jobs. To date, the fund has engaged with 37 companies and 42 startups, with 146 jobs created, according to Puckett.
Among those assisted are small businesses in Fayette County, a Jasper aviation firm, a company seeking to grow Alabama's bamboo industry, and a startup that is turning chicken poop into protein-rich animal feed.